ILDEX Cambodia 2014 has been completed successfully, to be the gateway to connect your livestock business in new country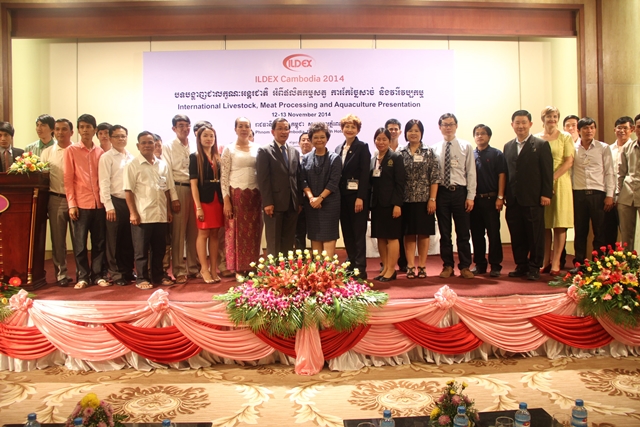 Livestock sector set to grow in Cambodia. There is still great potential for growth with a population of 16 million currently. Especially the meat consumption will have the most potential to grow in 2020 when the population is expected to grow to 17.7 million. Addressing delegates at ILDEX Cambodia in Phnom Penh last week.Cambodia imports 800 pigs daily from Thailand and Vietnam to complement local supply of 3000-3500 pigs. With the help of the EU, Cambodia hopes to improve the efficiency and competitiveness of livestock production.
The 1st  International Livestock, Dairy, Meat processing and Aquaculture Conference and Presentation in Cambodia, "ILDEX Cambodia 2014" has been completed successfully at Phnom Penh Hotel, Phnom Penh, Cambodia by the professional trade exhibition organizer, VNU Exhibitions Asia Pacific. The show was also supported by local and international industry partners namely The Department of Animal Health and Production Cambodia, Royal University of Agriculture in Cambodia and Federation of Asian Veterinary Associations (FAVA) and VIV Asia, the largest international livestock exhibition in Asia.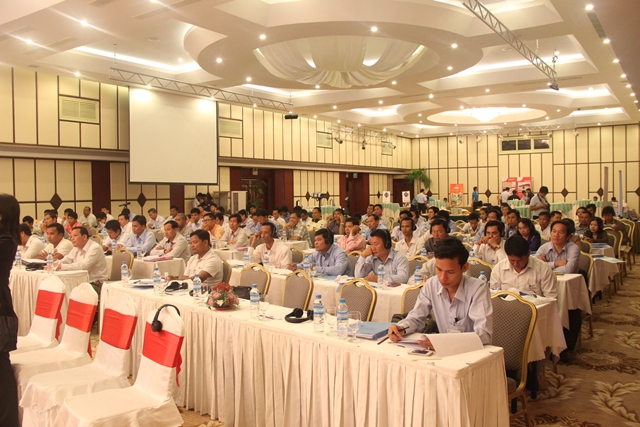 During its two-day run, the national customized livestock show offered a platform of conference forum and product presentation with the leading international companies such as BIOMIN, SKOV, VET PRODUCTS GROUP.  Delegates paid attention to the special presentation from our keynote speaker with topic of Trend and Potential of the livestock industry in Cambodia in AEC, followed by speakers from FAVA for swine and aquaculture sessions.
VET PRODUCTS GROUP also brought the very intensive seminar and workshop regarding animal feed. There were more than 300 delegates at the forum.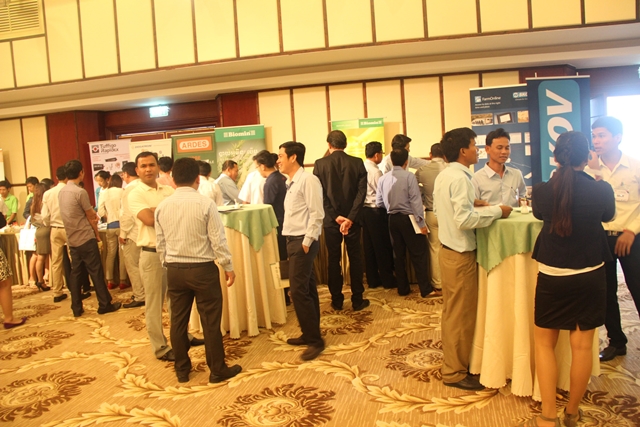 So far, the exhibitors are satisfied with the quality of visitors and the business matching has maximized their business opportunities to cover the new targets.
Apart from ILDEX Cambodia conference, VIV Asia 2015 Networking Night has been organized to repeat the main business platform of livestock and aquaculture industry in Asia that will return in Bangkok during 11 – 13 March 2015.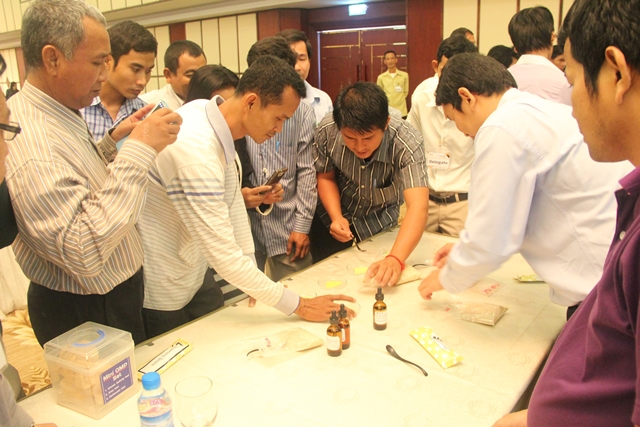 A Successful story:
Successful business matching for exhibitors to meet their new partners and expand business with the local manufacturers from many provinces in Cambodia.
Update the global trend and technologies to go forward with the new knowledge from the presentations and conference topics.
Keep connection with livestock industry partners such as Department of Animal Production and Health, Royal University of Agriculture, Federation of Asian Veterinary Association and ministry of Agriculture Forestry and Fisheries.
The intensive workshops from exhibitors.