KICK-OFF CONFERENCE LAUNCHING EVENT OF MYANMAR PHAR-MED EXPO 2014
The Kick-off Conference of "Myanmar Phar-Med Expo 2014, the Second International Exhibition & Conference on Pharmaceutical & Medical Equipment Industry in Myanmar" will be taken place at Kim Do Hotel, 133 Nguyen Hue Avenue, District 1, Ho Chi Minh city from 9am-11am on 12th June 2014.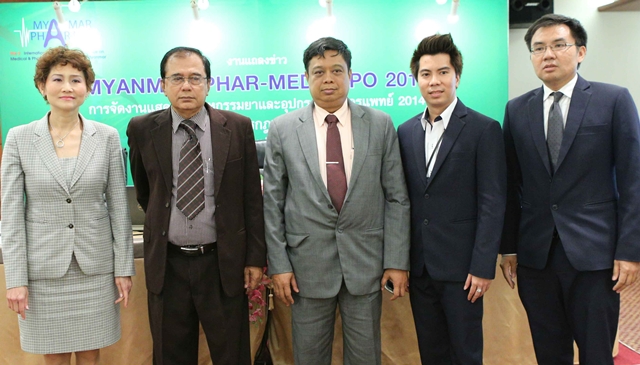 The exhibition is organized by Minh Vi Exhibition & Advertising Service Co., Ltd (VEAS) together with VNU Asia Pacific (Thailand) and The Myanmar Pharmaceutical & Medical Equipment Entrepreneurs' Association (Myanmar), and will be on 10-12 July 2014 at Myanmar Convention Center (MCC) , Yangon, Myanmar.
As the largest country in South East Asia, Myanmar has been recognized to have a great potential growth, especially in healthcare sector. Recently, the establishment of new international standard hospitals and clinics creates a high demand for the quality pharmaceuticals, natural products and medical equipment products (increases 10-15% annually for the next 5 years), as well as there are only 250 registered companies importing and distributing the pharmaceuticals and natural products (according to The Myanmar Pharmaceutical & Medical Equipment Entrepreneurs Association). Myanmar has become a very potential market for local and international enterprises in healthcare related industries.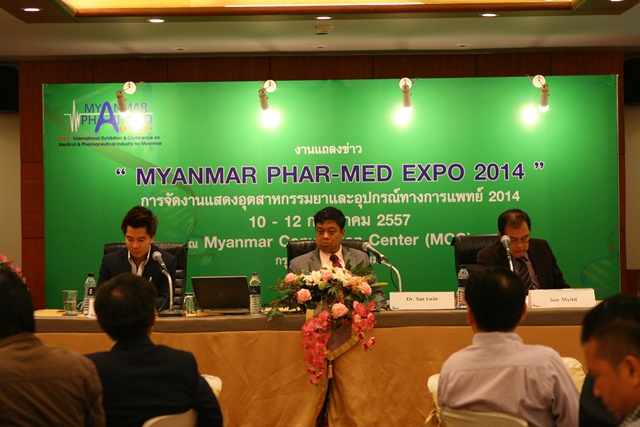 Following to the success of the first edition on July 2013, this year, Myanmar Phar-Med Expo 2014 will continue its mission as a great trade platform that brings domestic and international enterprises in the healthcare sector together for business cooperation, exchanging information, as well as catching up the new and advanced technology and products from around the word such as Germany, Italy, Switzerland, France, R.O. Korea, Singapore, Malaysia, Vietnam, Thailand, China, Taiwan, Indonesia, India, Pakistan, Myanmar, etc. Myanmar Phar Med Expo 2014 will be a great chance for local and international enterprises to set up business network among decision makers and professionals in the industry. Commercial advancement and global reputation will be ensured through this health and wellness exhibition on better and healthier lifestyle.
Myanmar Phar-Med Expo 2014 has the scope of 2.000 m2 for exhibiting and will attract more than 100 exhibitors worldwide and over 2,500 trade visitors.  The exhibition promises a professional playground for domestic and foreign companies as well as bringing long-term cooperation opportunities and success.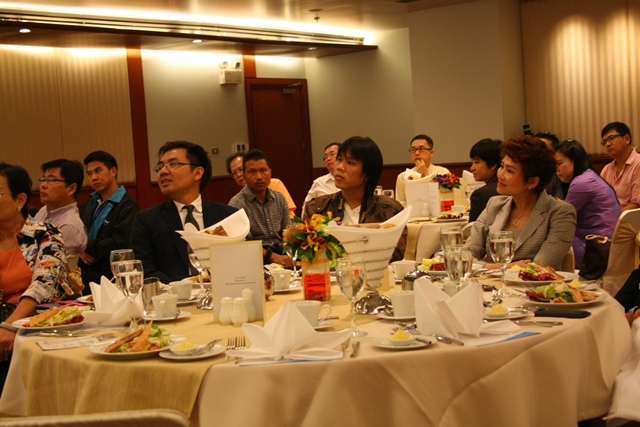 At the Kick-off Conference, the organizers will introduce in specific the displayed products, the need to find partners, agents, distributors of international companies who first set their step to Myanmar, as well as business opportunities the trade show will offer. There will be representatives of Myanmar Medical Association coming from Myanmar and present the topic "Health Myanmar Healthcare Industry – Opportunities of Cooperation and Investment". This is also an occasion for the organizers and enterprises to exchange information relates to the exhibition, to meet and discuss with Vietnam Pharmaceutical Companies Association, as well as to connect those who are interested in Myanmar Phar-Med Expo 2014.
For space and sponsor booking, please visit www.pharmed-myanmar.com  or contact
International Office:
VEAS CO., LTD
12 Floor, Room 12A03, Cong Hoa Plaza Building, 19 Cong Hoa St., Wart 12, Tan Binh Dist.,
Ho Chi Minh city, Vietnam
Tel        : +84-8-3842 7755    |   Fax: +84-8-39481188
Email    : [email protected]
Website:  www.veas.com.vn  /  www.pharmed-myanmar.com
Myanmar Office:
VEAS CO., LTD
Tel: +95 94 200 25684
Fax: +95 1 240677
Email: [email protected]
Thailand Office:
VNU Exhibitions Asia Pacific Co.,Ltd.
Tel:  +66 (0) 2670-0900 ext.202
Fax: +66 (0) 2670-0908
Email: [email protected]
Media Contact
Ms.Jenny Nguyen,
Tel: +84-8-3842 7755
Email: [email protected]