Thailand LAB 2015 ends with 8,241 trade visitors and 3,053 delegates, rebranding to Thailand LAB INTERNATIONAL 2016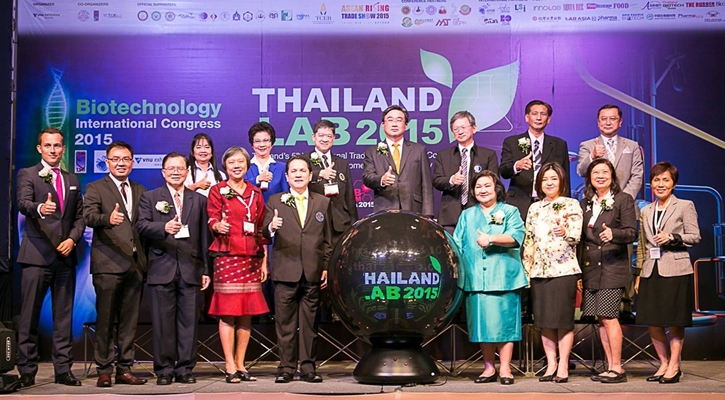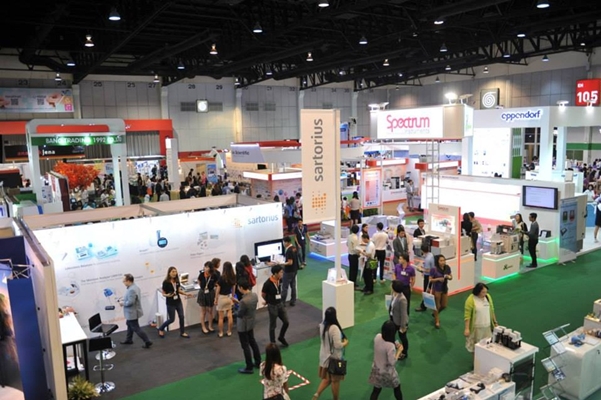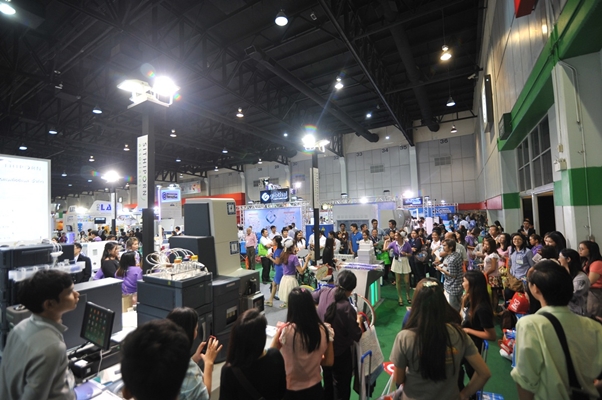 Bangkok, Thailand:  14 September 2015. Thailand LAB 2015 welcomed 8,241 trade visitorsand 3,053 delegates from 46 countries. It provided 533 business matching sessions in the lab tech and chemical sectors and 205 business partnering sessions in the bio and life science sectors. At this event, over 150 industry experts and speakers were present, and 30 conferences and 3 congresses, which were comprised of 120 sessions, were held. The event convenes visitors and buyers from R&D, QC, purchasing and management in various industries. Visiting countries included Malaysia, Singapore, Indonesia, the Philippines, India, Myanmar, Laos, Cambodia, Vietnam, China, Japan, South Korea, Taiwan, Bangladesh, Saudi Arabia, Germany, Spain, the UK, the U.S.A., and more.
Thailand LAB is promising market place of laboratory technologies and equipment on analysis, diagnostics, research & development, measurement, standard, testing &quality and providing trade and knowledge exchange for government and industries in Thailand and the region.  The tradeshow will be rebranding to Thailand LAB INTERNATIONAL in 2016 for its move to regional focus and visitors. The next edition would be held during 21-23 September 2016, EH101-102, BITEC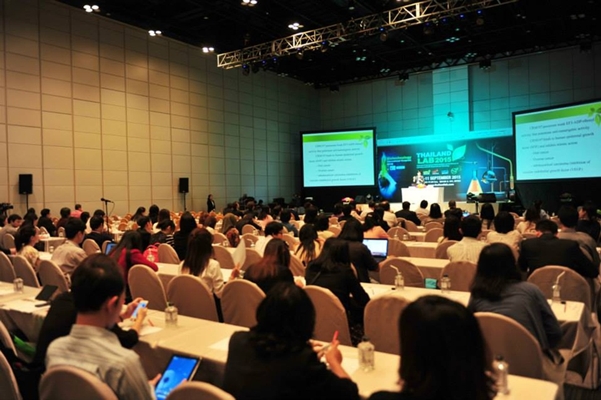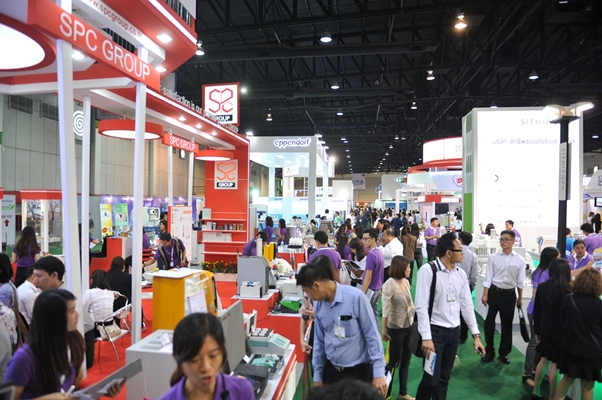 Voice of Exhibitor from Germany
Mr. Sebastian Griesel, Head of Lab Productivity Franchise | Merck Millipore, Lab Essentials | Merck KGaA, Germany
"Well, Thailand LAB is quite an important event for Merck Millipore. This is the fifth time that we have attended the event; it has been a very nice platform for us to connect with customers. Thailand LAB has provided Merck Millipore with an opportunity to connect to international groups. One of the key values for Merck Millipore is trust, and trust can be established only by a direct relationship with our customers. This event has helped us to build that trust, learn about our customers' needs, and understand what has increased their needs in their daily laboratory practices. Therefore, we are very glad that we can be part of this event."
Voice of Visitor, Association and Speaker
Mr. James A. Kaufman, Ph.D., President/CEO, the Laboratory Safety Institute (LSI), U.S.A.
"This is the second year that I have had a chance to come to Thailand LAB, and I'm really grateful for the opportunity to be here and to see that so many vendors are presenting products for laboratories. When I look around and see what they're doing, I think it's wonderful that there are so many people here with a variety of interests. I'm looking forward to coming back next year and want to see even more vendors with laboratory safety products for the Thai market."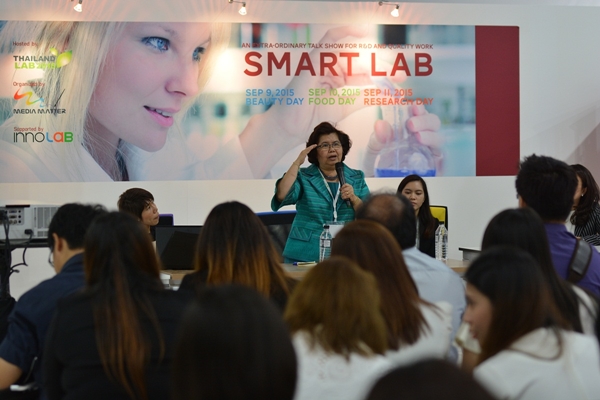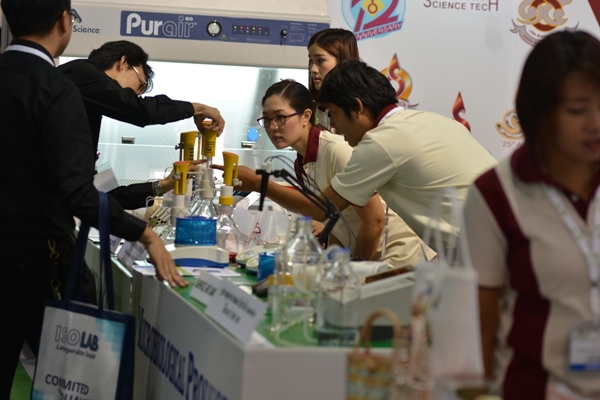 Voice of Exhibitor from India
Mr. Nitin Bharara, Manager – Global Trade, Divine International, Delhi-India
"This is my second show at Thailand LAB. There is a good turnout of exhibitors, and I have seen the show expanded in front of me, even before that I came to visit the show, but now I have been participating in the show since the last two years. I have developed some very good contacts with the local dealers and distributors here and it takes time to turn contacts into businesses but then it is a good platform for doing business in Thailand. I think I will be coming back for the next show.
Voice of Buyer
OknhaMongReththa, Managing Director of M'S Pig ACMC (Cambodia) Co., Ltd.
"Thailand LAB is the market that everyone from the world would come and to showcase their product with the latest technology that they can offer to us. We come here to grow our business. For impression about buyer's program, Thailand LAB is the center point place where we can choose what we need, to discuss a dialogue between 2 companies like us and the supplier to see what I can offer."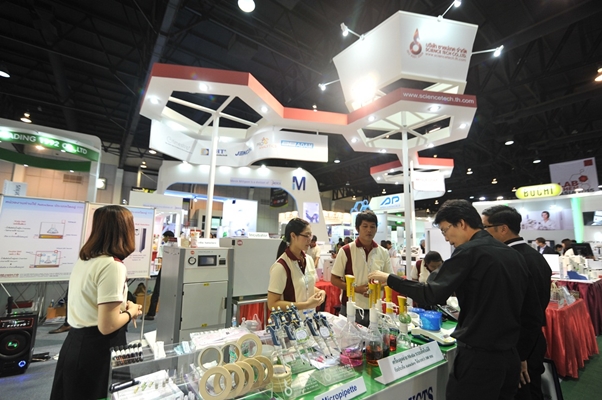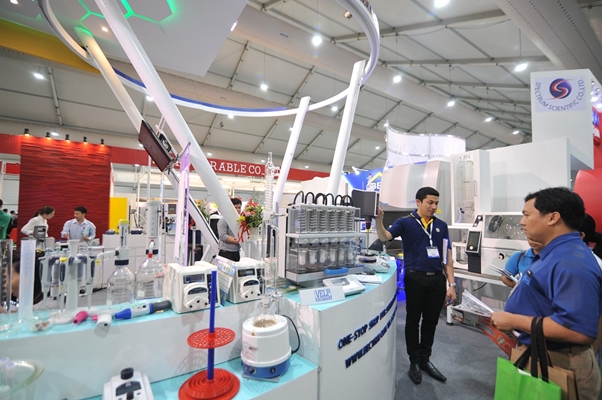 Voice of Buyer
Mr. SoeMynt, Managing director of Mandalar Hospital
"It is a really good impression.  I have met 2 – 3 very important customers over here. Especially, we are expanding currently to the Myanmar which is ongoing.  Our hospital business, we are expanding, improving and changing a lot. So, this is the right time, we come and we achieved our objective.  We have found that the buyer program is very good; we are dealing with dealers and buyers at the same time. This is a good opportunity to boost our business."
Voice of Organizer
Mr. TeerayuthLeelakajornkij, Director, Science & Technology Unit, VNU Exhibitions Asia Pacific Co., Ltd.
"Having started Thailand LAB in 2011 and proven its development through strong support by 40 organizations and 70 international & direct exhibitors in 2015, rebranding "Thailand LAB INTERNATIONAL 2016"  will be a driving force in making Southeast Asia a regional market place for R&D and laboratory technology investment  in 2016."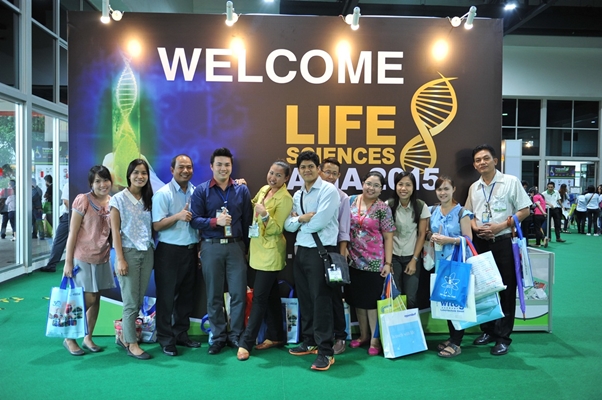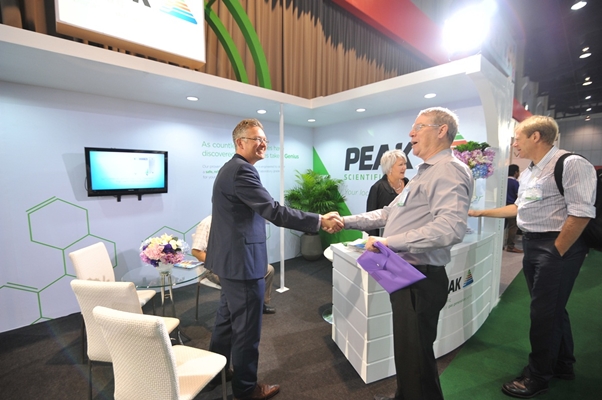 About Thailand LAB
Thailand LAB 2015 took place from Wednesday, 9 to Friday, 11 September 2015. In 2015, a total of 8,241 trade visitorsand 3,053 delegates from 46 countries.Thailand LAB INTERNATIONAL 2016 will occur from 21-23 September 2016, EH101-102, BITEC    
More information is available at www.THAILANDLAB.com
Follow as at Thailand LAB: Facebook / twitter / Linkedin
Media Contact 
Mrs. PanaddaAtthakowit, PR Communication Manager
Tel + 6626700900 ext 204, Email: [email protected]