Thailand – The 2ndAsia Pacific Veterinary Conference (APVC) 2014 And PET-VET Asia Expo 2014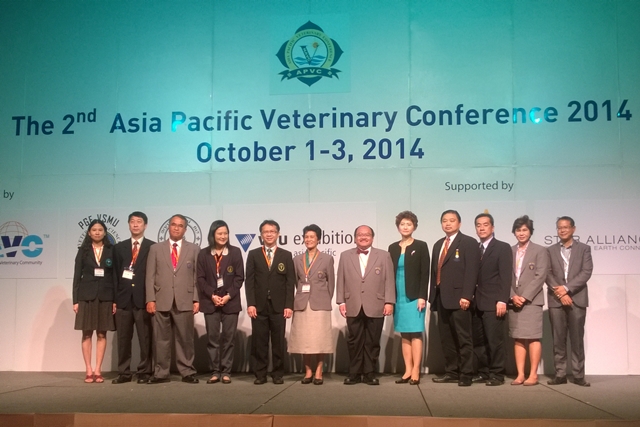 October 1, 2014 Post Graduate Foundation in Veterinary Science – Mahidol University (PGF-VSMU) ,VNU Exhibition Asia Pacific Co., Ltd.,Thailand Convention and Exhibition Bureau (TCEB) and The North American Veterinary Conference (NAVC), joined in the open ceremony of The 2nd Asia Pacific Veterinary Conference (APVC) 2014. The 2nd APVC 2014 will also be held in conjunction with the Asia's top trade fair (Pet-Vet Asia Expo 2014) for pet and animal health industries, and veterinary supplies and equipment. Moreover APVC conference is to bring the world-renowned NAVC veterinary science speakers to Asia and offer state of the art continuing education programs on global animal health practices.
See you All in Thailand for the APVC 2014, October 01 – 03, 2014 Bangkok International Trade and Exhibition Center (BITEC), Bangkok, Thailand. (8:30 am – 5.30 pm) For more information http://www.apvcbangkok.com/ or call 02 670 0900 Don't Miss!