VNU to Showcase Genius Horticultural Technologies and New Innovations At 'Horti ASIA 2014' on 8th to 10th May at BITEC, Bangkok
(Bangkok – April 24th, 2014) VNU Exhibitions Asia Pacific Co., Ltd, the top livestock and agricultural trade exhibition organizer, hosted a press conference to publicize its readiness to hold 'Horti Asia 2014' an Asian horticultural trade show. Featuring the most versatile and smartest technologies and innovations for horticultural products, vegetables, fruits, flowers and orchids, the exhibition is considered the completest trade event since its offerings range from seed to table. The 3rd Horti Asia this year is to be held on 8th to 10th May at Bangkok International Trade & Exhibition Centre (BITEC), Bangkok, Thailand.  This exhibition is supported by Thailand Convention and Exhibition Bureau (TCEB); Department of Agricultural Extension (DOAE), Department of Agriculture (DOA), Ministry of Agriculture and Cooperatives; Marketing Organization for Farmers; Horticultural Science Society of Thailand; Thai Orchid Exporters and Association and Agricultural Press Network.
One-stop trade show: pre-harvest to post-harvest
Providing total exhibition space of more than 4,000 square meters, Horti Asia 2014, was joined by 140 leading international firms from all over the world. The exhibition also features six international pavilions hosted by Thailand, the Netherlands, South Korea, China, Taiwan and Germany with exhibitors offering technologies and innovations including pre-planting process, cultivation, maintenance, harvest and post-harvest management, which can draw huge interest from horticultural, vegetable, fruit, flower and orchid markets.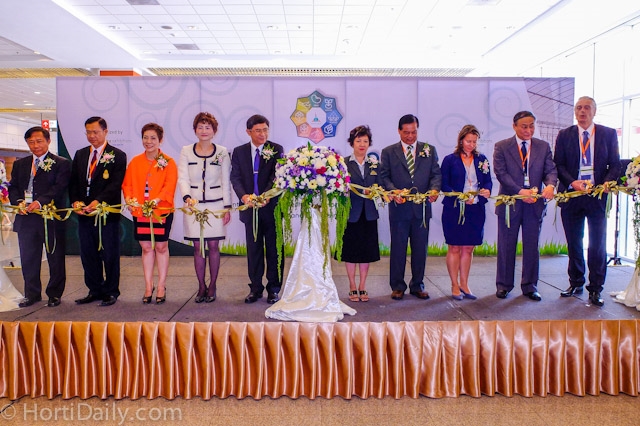 This year VNU Exhibitions Asia Pacific Co., Ltd has organized many oversea activities to attract buyers such as Taiwan, Vietnam, Indonesia, Malaysia and Myanmar. Also, roadshows have been organized in various regions of Thailand at Nakhon Sri Thammarat, Ratchaburi, Chiangmai and Udonthani in order to research cultivation practices, problems and difficulties along with the current demands generated by traders, agriculturists and orchardists in each region.  Information acquired through these activities is then utilized to enhance the effectiveness of 'Horti Asia 2014' in terms of response to its target groups.  Therefore, the up-coming trade show is expected to attract more than 6,500 visitors comprising a number of agriculturists, entrepreneurs, traders and the general public of both Thais and foreigners. The primary purpose of the exhibition is to offer the latest technologies and innovations which lead to manufacturing cost reduction, process optimization, and product quality enhancement. It is also expected that Horti Asia 2014' will strengthen competitiveness among Thai and ASEAN farmers in global market and promote Thailand as a center of ASEAN's agriculture.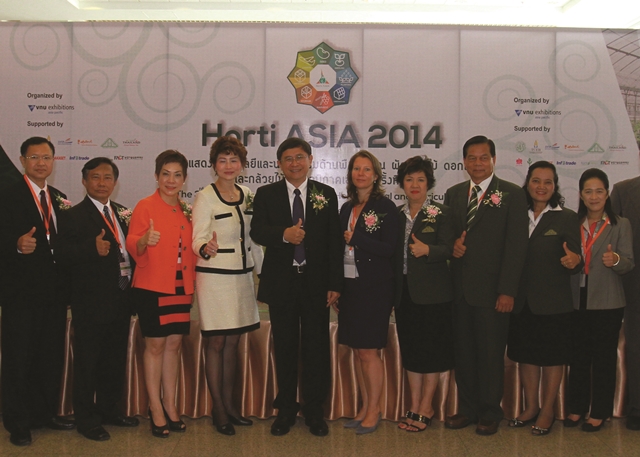 Besides the latest affordable technologies and innovations from international exhibitors, the event features its highlight named 'IFTEX ASIA 2014', a pavilion showcasing an Asian flower trade and negotiation exhibition. Buyers from ASEAN countries are invited to trade flowers and negotiate business deals which create a multi-faceted business environment and promote domestic investment, making the exhibition even more complete.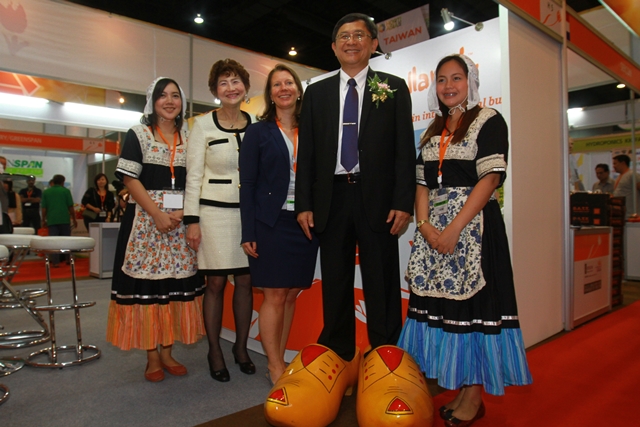 Mrs. Ladda Mongkolchaivivat, General Manager of VNU Exhibitions Asia Pacific Co., Ltd. stated, "Horti Asia 2014 will bring advance technologies and innovations, create higher production standards and enhance competitiveness among agriculturalists, entrepreneurs, and Thai and ASEAN exporters.  The exhibition will become a new business hub between the buyers and technology and innovation traders, which leads to business matchmaking and productivity enhancement.  At the same time, we believe that it will stimulate cash flow of hundreds of millions baht in agricultural industry and investment sector in Thailand.  The exhibition will showcase a number of technologies concerning breeding and reproduction, harvest, agricultural management, research and development, water management, turnkey technologies, post-harvest, turnkey technologies for packaging, fertilizers, cost of supplementary, housing system, and quality-oriented cultivation tools".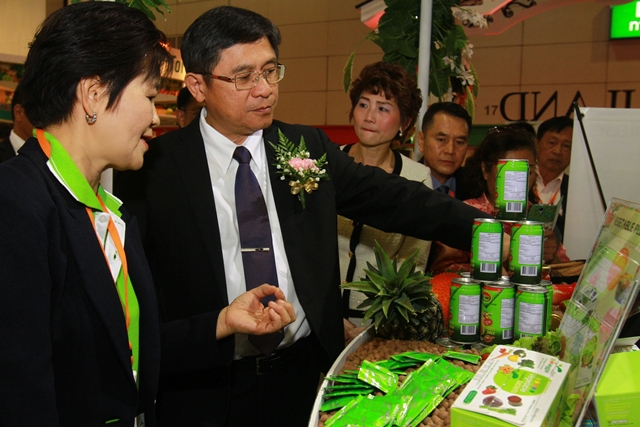 Mr. Nopparat Maythaveekulchai President of Thailand Convention and Exhibition Bureau (TCEB) added, "With its core mission to fully promote and back Thailand to become Asia's regional trade exhibition center, TCEB, as a government agency, strongly supports 'Horti Asia 2014', which has been continuously hosted for the 3rd time this year and is considered a trade exhibition and seminar that shows the potential of Thailand in ASEAN region.  TCEB also renders financial support in order to crack the international market through offensive marketing strategies. For instance, a journalist road show was organized in order to attract foreign press to attend this exhibition in Thailand, and therefore a variety of marketing campaigns and activities have been rendered to attract dominant overseas buyers. Organized by TCEB, Horti Asia 2014, is promoted through three main campaigns. The first campaign called "Connect Businesses" is a business matchmaking activity offering budgets to group visitors with the minimum group member of ten attendees who reserve at least 30 business negotiations such as those from trade associations. The second campaign called "Be My Guest", managed by the organizer, offers accommodation privileges to all target groups by providing two- night accommodation per person. Lastly, another special marketing campaign is executed in order to restore investor confidence among exhibitors, MICE travellers and the general public despite Thailand's current political situation".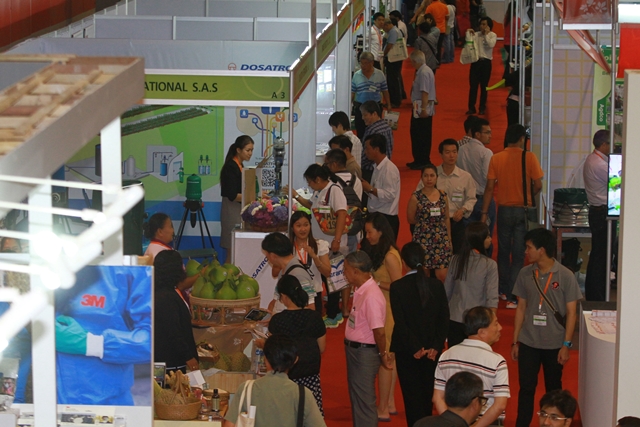 Within the trade show, visitors can explore diverse compelling seminars. This year VNU in collaboration with Kehakaset , a leading agricultural magazine, creates panel discussion on the topics of "Agriculture Career; Getting Started with the Right Solutions", "The Secret of the Thriving Melon Business", "The Next Step in Hydroponics Business" and "Thailand : the Center of Vegetables, Fruits, Flowers and Orchids of AEC". In order to generate shared and fruitful discussions through the event, panel speakers include Mr Anan Dalodom, the president of Horticultural Science Society of Thailand and both local and international experts.
For those who are interested in this exhibition, you are welcomed to join and visit 'Horti Asia 2014' from 8th to 10th May 2014 at Bangkok International Trade & Exhibition Centre (BITEC), Bangkok, Thailand.  For free pre-registration, please visit www.hortiasia.net , and for further information, please call +662 670 0900.