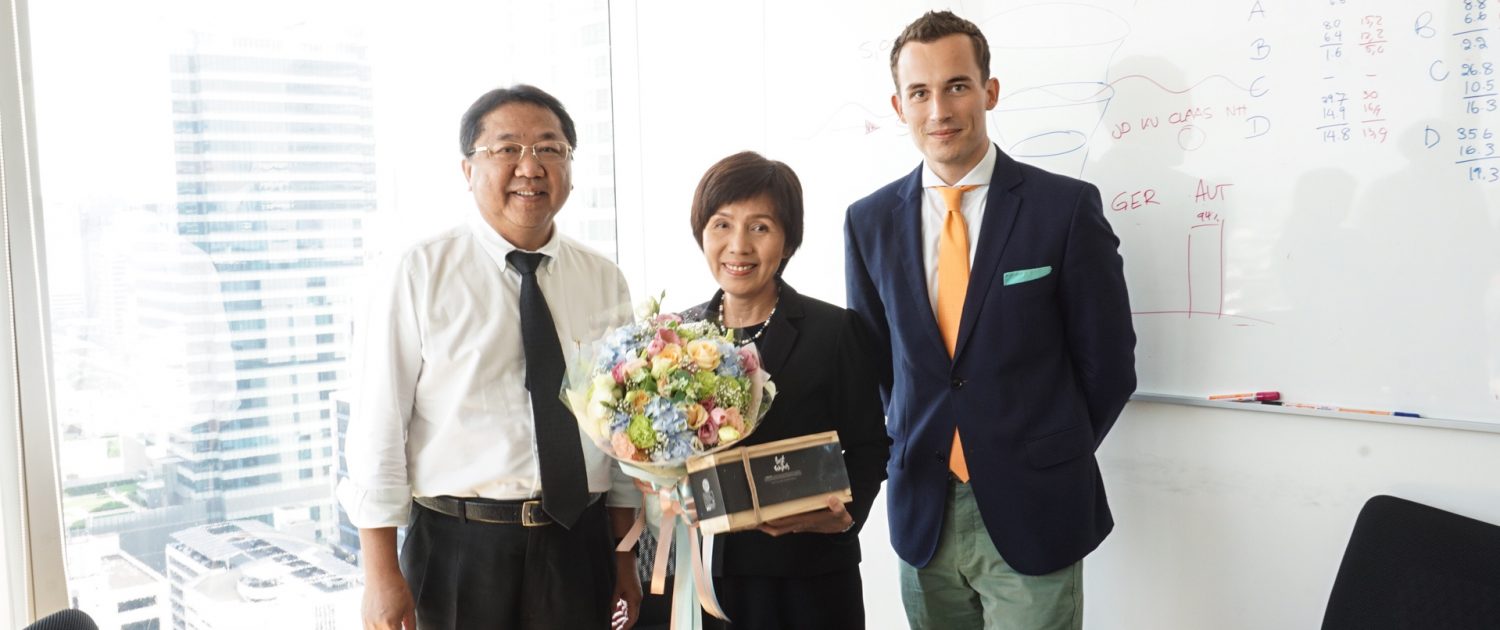 Mr. Tawatchai Visedmongkol, Director of Operation (left) – Mrs. Kanya Viravan, General Manager (middle) – Mr. Nino Gruettke, Managing Director (right)
Farewell our General Manager
Mrs. Kanya Viravan working with VNU Exhibitions Asia Pacific Co., Ltd. for 2 years as a General Manager. She had experienced over 11 years in sales and marketing of hotel venue for MICE industry. She had strong connection with people in the industry.
She changed her work field from hotel to exhibition industry. Her consultant to multiple projects helped us to develop our shows and by her strong connection, not only helping us to build the relationship networks with our international partners and associations but also create new opportunities to the company.
We appreciate her time and contributions.
We will miss her.
Farewell!