The Success Story in Numbers of V-Connect Vietnam Edition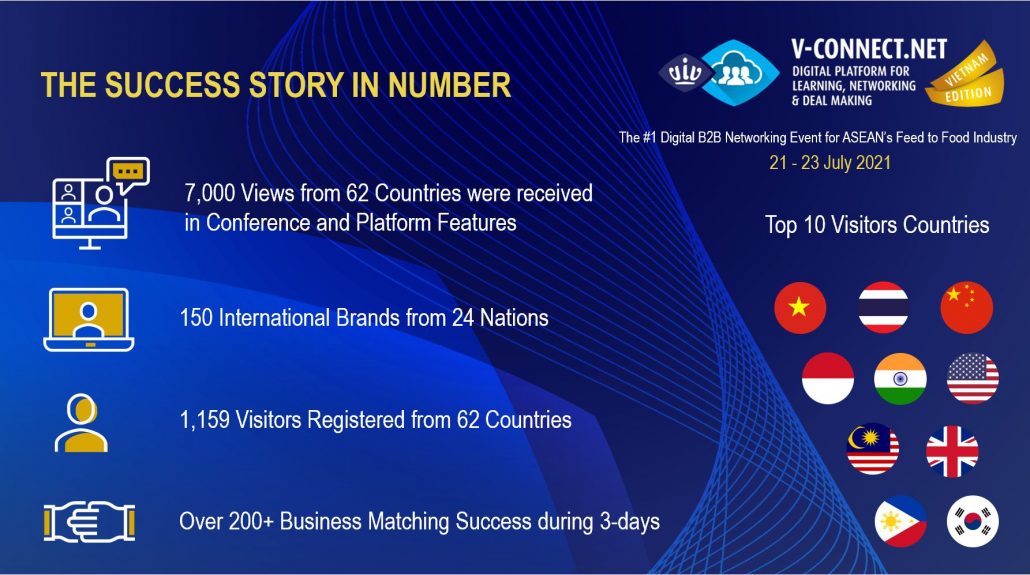 V-Connect Vietnam Edition" has impressively shown itself to be The Digital B2B Networking Event for ASEAN's Feed to Food Industry over the past week and end with fruitful outcome after three days. During the three live days, over 150 international brands from 24 nations connected with potential buyers across Asia region and over 200 business matching were made successfully during the event days.
Moreover, 13 conference sessions were given by 32 speakers from private companies, government agencies and industry associations. In total, nearly 7,000 views from 62 countries were received in conference and platform features, showing the demand for knowledge, innovations and networking amongst the industry remains at a high level and such a digital platform can be an efficient solution to meet this demand.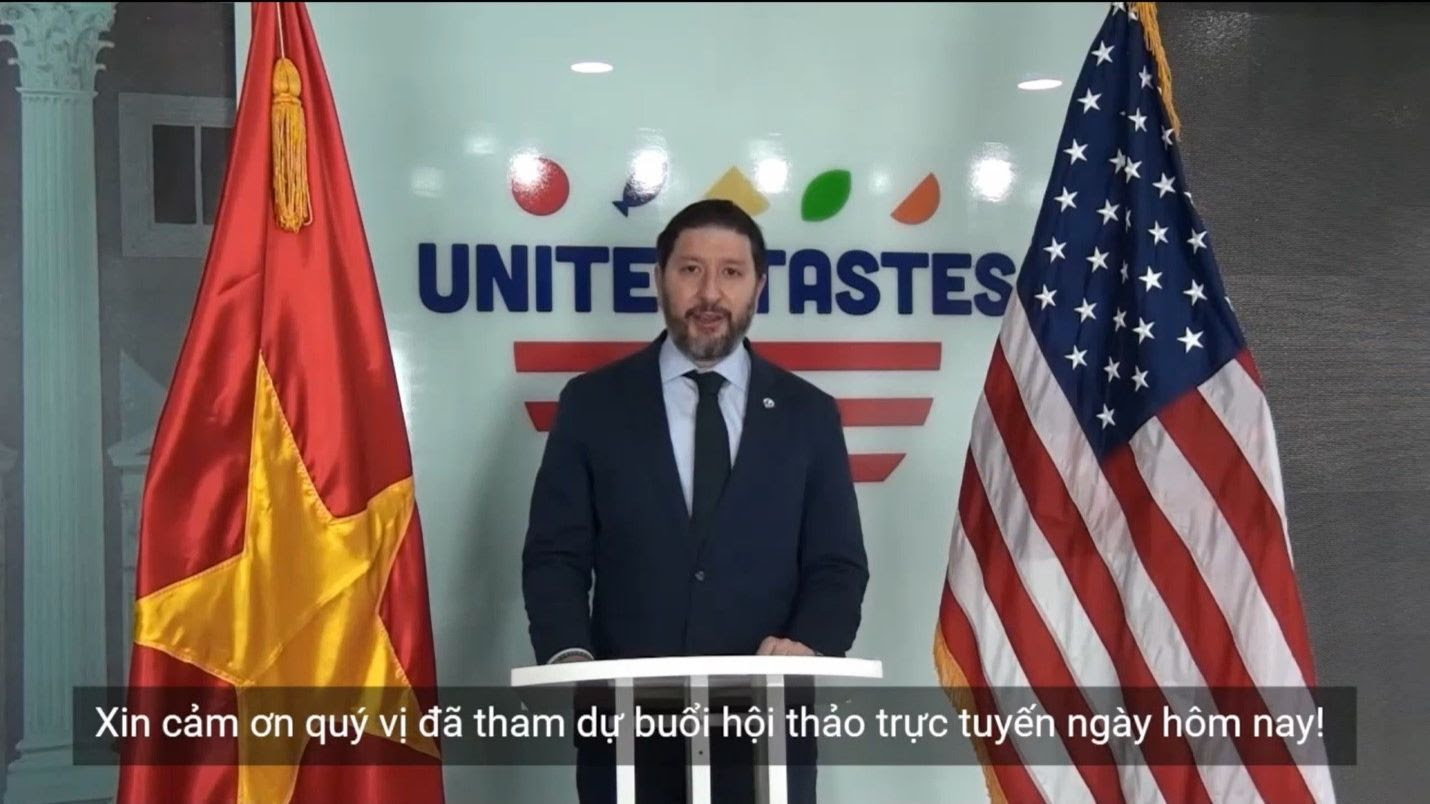 We would like to thank you for attending V-Connect Vietnam Edition and we hope that you have taken important insights with you to inspire your daily work. "V-Connect Vietnam Edition" platform will remain open to all visitors until 30 July, to allow business matching with our exhibitors and re-watch the webinar sessions you might missed during the live days.
To continue the journey on V-Connect Vietnam Edition platform: CLICK HERE
Special thanks and sincere appreciation to all the conference partners for your support!
"This is the first time that I have attended ILDEX Vietnam through the digital platform V-Connect Vietnam and I enjoyed it very much. This is a good show with a good range of exhibitors, visitors and experts from the industry and meaningful webinars. It's very professionally organized. I would encourage everybody in the poultry industry to come to the ILDEX exhibition. You will learn a lot from the exhibitors and the variety of updated technology and topics from the industry."
Vu Thi Thu Tra
Dr. med. vet.Department of Veterinary Public Health
Faculty of Veterinary Medicine, Vietnam National University of Agriculture