AGRICONNECT 2023 event sets new standards and inspires change toward sustainability.
Bangkok, Thailand – May 30, 2023 – The AGRICONNECT Conference & Exhibition 2023, a new event addressing sustainability challenges facing Southeast Asian agriculture, successfully concluded last week, 24-25 May, in Bangkok, Thailand, bringing together nearly 400 participants from 19 countries across several continents. Organized by the German Agricultural Society (DLG) and VNU Asia Pacific, with the Thai Ministry of Agriculture and Cooperatives as the official co-host, the event addressed labor shortages, resource competition and environmental degradation, all challenges affecting Southeast Asian farming. The two-day event, which included seminars and an exhibition area, culminated in farm visits.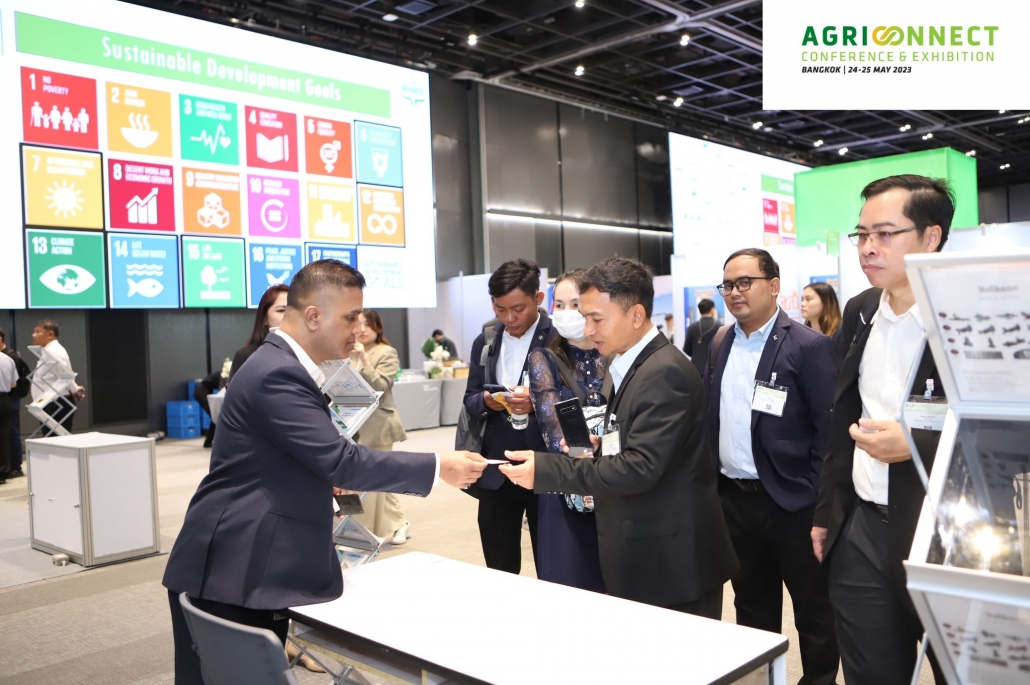 International experts and professionals from agriculture gathered at AGRICONNECT 2023 to exchange knowledge and insights on the latest innovations, technologies and trends in agriculture. The conference commenced with an opening speech delivered by Mr. Narapat Kaeothong, Vice Minister of the Ministry of Agriculture and Cooperatives, Thailand, followed by speeches from Katharina Staske, Managing Director of DLG Asia Pacific, and Igor Palka, Managing Director of VNU Exhibitions Asia Pacific.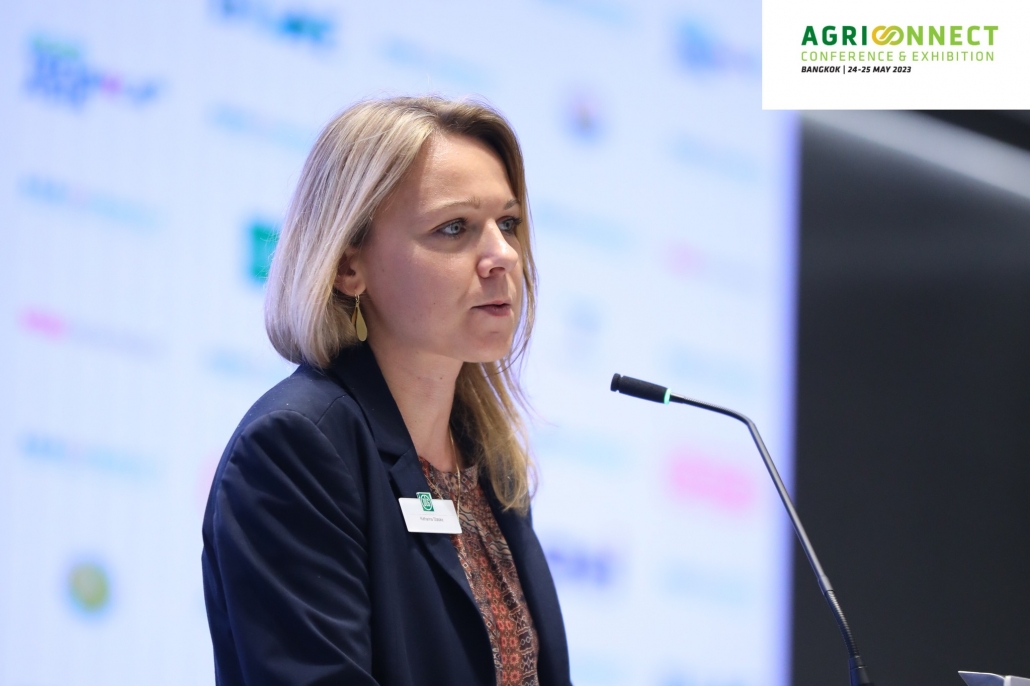 Offering rich and insightful content, the many conference topics included environmental protection, agri-finance for agri-future, smart farming, carbon neutrality in the cane and sugar industry, biogas as an alternative to crop residue management, business models in vertical farming, digital technologies for Thai farmers, empowering young smart farmers, agroecology, biopesticide usage and carbon market regulations for the agriculture sector.
The 400 attendees originated from Thailand, Vietnam, the Philippines, Cambodia, India, Germany, Italy, the USA among others. Dr. Bernd Christiansen, the Counsellor for Food and Agriculture at the German Embassy in Bangkok, praised the new AGRICONNECT event for its high-quality speakers and for addressing sustainability. "AGRICONNECT tackles crucial issues in-depth. The caliber of invitees and the high-level discourse are commendable," he said.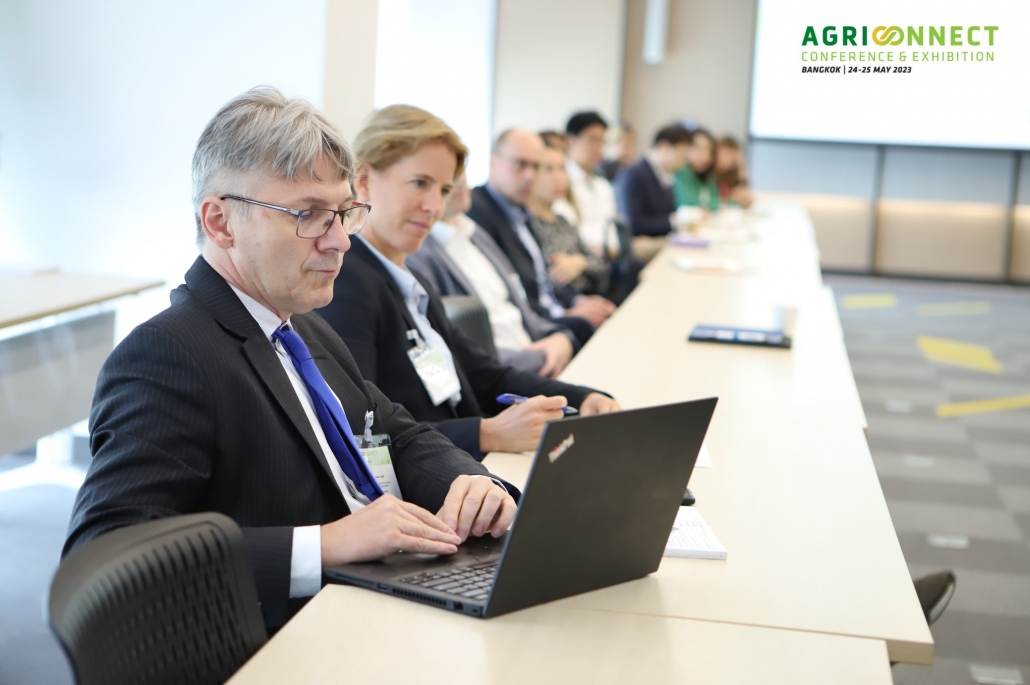 Mr. Matthew McDonald, serving as the APAC Precision Technology Product Manager for CNH Industrial, expressed his appreciation for the focused approach of AGRICONNECT. "The event unifies all participants towards the pursuit of innovation, all sharing a common goal to elevate standards and bring meaningful change in Southeast Asia's agricultural industry. AGRICONNECT provides a high-caliber roundtable, bringing together diverse voices, all with the same aim of initiating a substantial transformation in the sector," he added.
While providing participants with applicable and practical solutions, the 7 sessions were interactive with question-and-answer slots and supported the exchange of knowledge and experiences.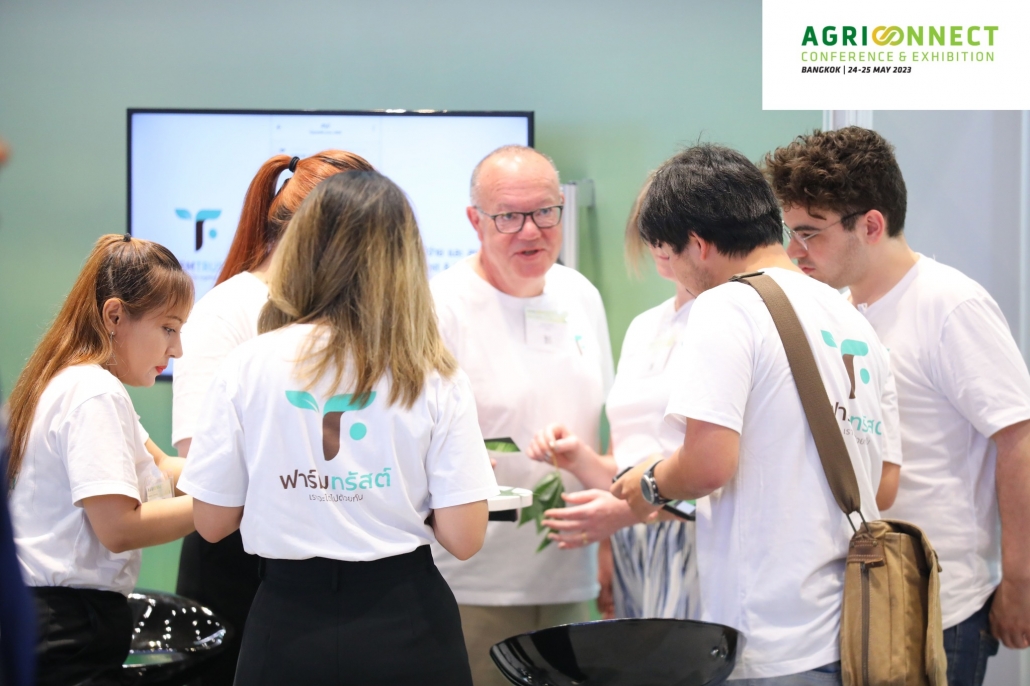 In a session titled "Opportunities and Challenges for the Adoption of SMART Farming Technologies in Thailand", organized by the German-Thai Cooperation Project on the sustainable development of cluster-farms, Mr. Karsten Ziebell, team leader of the German-Thai Cooperation Project, provided valuable insights into the development of farm structures in Thailand over the past 20 years, highlighting the decline in average agricultural area per farm and its impact on Thai households' livelihoods. The potential of cross-cutting initiatives, including research, enabling policy frameworks, rural financing, and smart farming innovations, in shaping the future of farming was emphasized.
The session "Sustainability in Southeast Asian Agriculture: Challenges in Sustainable Production and Opportunities for German Agribusiness Companies", supported by Germany's Federal Ministry of Food and Agriculture (BMEL), featured a roundtable discussion fostering open dialogues between the private sector, international organizations, and ministry representatives. Dr. Bernd Christiansen stressed the importance of continuous capacity building for farmers through technology and knowledge transfer, while Dr. Vanida Khumirdpetch, Director of the Bureau of Foreign Agricultural Affairs of the Thai Ministry of Agriculture and Cooperatives, encouraged private sector involvement in policy dialogues to include all stakeholders in the value chain. Mr. Vorachai Manomuth, Managing Director of CropTech Asia, and Mr. Nerio Antonio Sibulo II, Executive Vice President of the Philippine Agricultural Machinery Manufacturer and Dealer Association, highlighted the significance of adaptability to technology, cultural and contextual awareness and robust network engagement to sustain business relationships in Southeast Asia, ultimately aiming to create an agribusiness that aligns with the demands of sustainable development.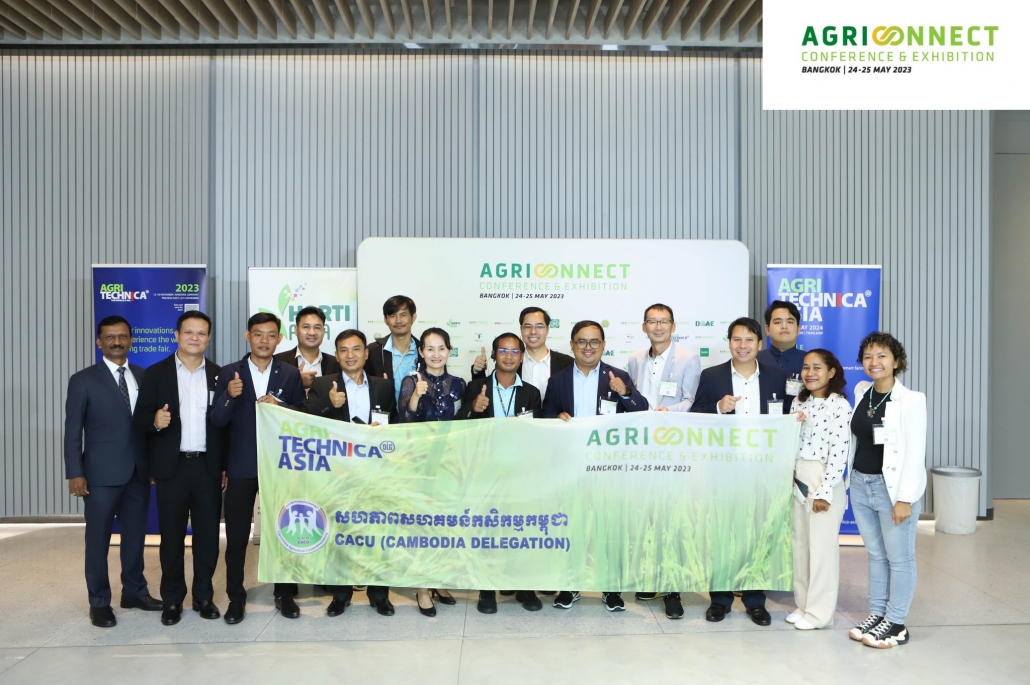 Three farm visits present sustainability approaches
The final day of AGRICONNECT 2023, May 25, 2023, featured farm visits that provided attendees with valuable insights into the achievements and aspirations of three farms: Chia Tai x True Digital Solution in Kanchanaburi, Speedy Access in Samutprakarn and DiStar Fresh Farm in Nonthaburi. Co-organized by the German Federal Ministry of Food and Agriculture (BMEL), these farm visits offered a captivating journey into the advancements and practices within the agricultural industry.
At the DiStar Fresh farm, CEO Mr. Sansin Sriphiromrak shared the success story of the farm, emphasizing the farm's commitment to ensuring produce remains free from pests and pollutants. DiStar Fresh has emerged as a leading superfood farm, prioritizing total quality control. Dedication to "zero pesticides" has positioned it as champions of sustainable farming, while strategically locating farmed land in urban areas has enabled local growth and distribution. By reducing transportation-related emissions, DiStar Fresh actively contributes to a more sustainable food system.
At the Chia Tai x True Digital Solution farm visit in Kanchanaburi Dr. Wallapat Kaewumpai, the CSO of Chia Tai Farm, presented a range of advanced solutions, including a smart fertigation system, which combines irrigation and fertilization, automating crop fertilization through sensor monitoring. The presence of robotics for harvesting and delivery, spraying drones ensuring precise and efficient pesticide application, and seedling drones facilitating accurate and efficient seedling provision, demonstrated commitment to sustainable farming practices.
Under the guidance of Mr. Poomipun Koosakul, Managing Director of Speedy Access, the farm visit highlighted expertise in innovation and technology for plant growth. They emphasized the development of a control system tailored to the unique needs of different crop types. Whether it be indoor farming (Indoor/PFAL), greenhouse cultivation, or outdoor planting, Speedy Access showcased their mastery of advanced technology and agricultural equipment from renowned global brands.
The farm visit provided practical insight, demonstrating the transformative progress occurring within the agrifood industry. Attendees witnessed firsthand the strides made towards sustainable and innovative farming practices. AGRICONNECT 2023 served as an exceptional platform for collaboration, knowledge-sharing, and inspiration, empowering individuals to shape a more sustainable future.
The success of AGRICONNECT 2023 and the farm visits was largely due to the support of our sponsors and partners from the industry, Baywa, BioSci, CNH, Orkel and German Federal Ministry of Food and Agriculture (BMEL).
The German Agricultural Society (DLG) and VNU Asia Pacific are already anticipating the next major agricultural events, AGRITECHNICA 2023 in Hanover, Germany, scheduled for November 12-18, 2023, and AGRITECHNICA ASIA and HORTI ASIA 2024, scheduled for May 22-24, 2024 at BITEC, Bangkok. The latest innovations in the agrifood industry foster meaningful connections and collectively contribute to a sustainable future.
For media inquiries, please contact:
Contact:
Nida Chunhacharti
Marketing & Communication
DLG Asia Pacific
Email: [email protected]
Phone: +66-84-947-9996
Saengtip Techapatiphandee
Marketing & Communications Manager
VNU Asia Pacific
Email:  [email protected]
Phone:  +66-83-197-8848
About AGRICONNECT:
AGRICONNECT Conference & Exhibition is a highly specialized event organized by the German Agricultural Society (DLG) and VNU Asia Pacific, in collaboration with the Ministry of Agriculture and Cooperatives. It aims to address the challenges facing the agriculture industry in Southeast Asia by facilitating knowledge exchange, showcasing innovations, and fostering partnerships among industry professionals and experts. For more information, visit www.agritechnica-asia.com/agriconnect