The livestock market in the Philippines is showing positive growth. ILDEX Philippines showed the excellence of the show with the exciting announcement of its upcoming 2024 edition!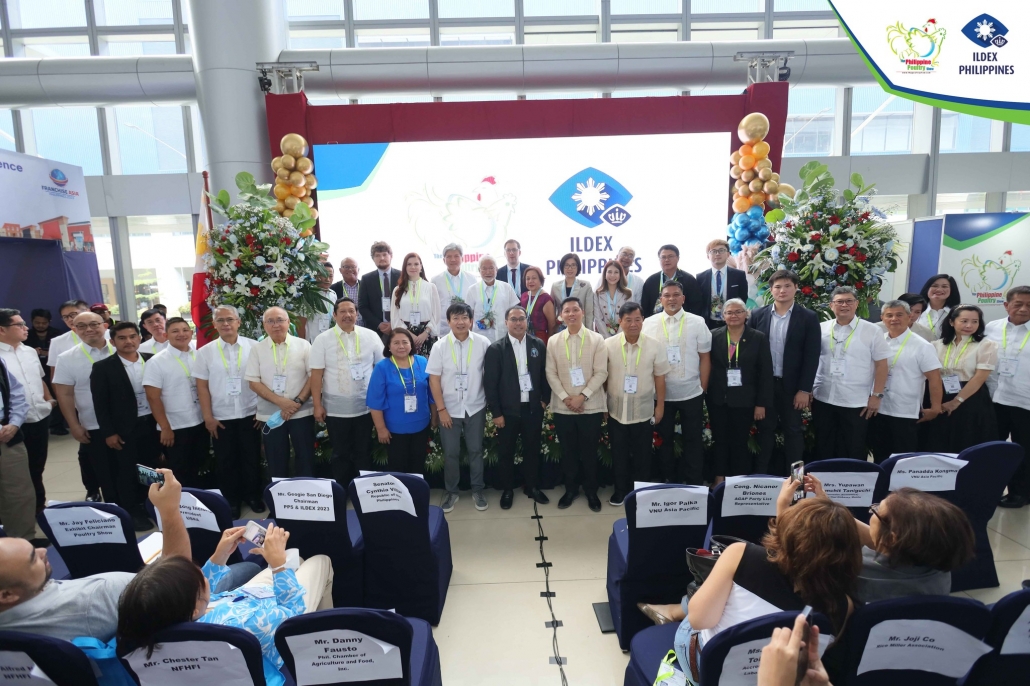 Manila, Philippines – 13 July 2023, In response to the positive feedback received from the 2023 edition, VNU Asia Pacific, the organizers of ILDEX Philippines, together with Deltaman, the organizer of the Philippine Poultry Show, have made the final decision for the upcoming edition. We are pleased to announce that ILDEX Philippines 2024 will take place from August 28 to 30, 2024, at the SMX Convention Center, Manila. The organizers aim to build upon the success of this year's event, offering an even larger exhibition space and a more diverse range of conference sessions.
This year, the Philippine Poultry Show & ILDEX Philippine celebrate the success of the first edition with over 7,100 industry professionals from more than 40 countries. ILDEX Philippines 2023 saw an incredible turnout, highlighting the event's significance for the region's livestock and poultry sector. We were honored to host over 180 global brands from over 20 countries, showcasing the latest advancements, cutting-edge technologies, and innovative products in the industry. The trade visitors from the Asian region accounted for more than 84% of the attendees with a visitor satisfaction rate of 9.23 out of 10 which demonstrates that this trade fair has become a top quality event for the Philippines market.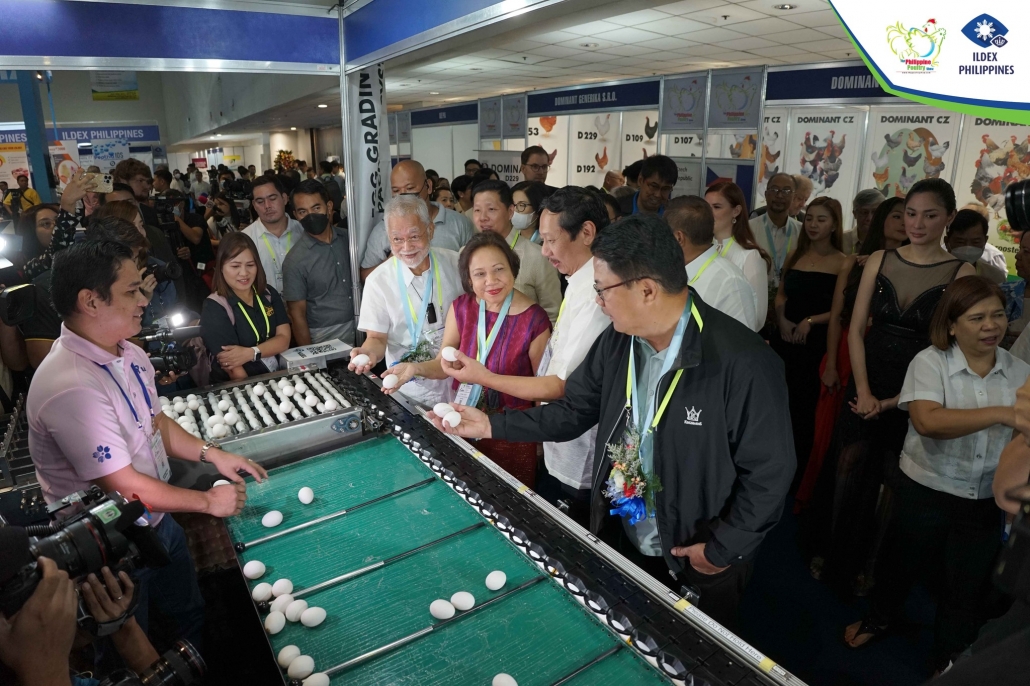 In 2024, the livestock and poultry sector will also continue the adoption of technology and automation to improve productivity and efficiency. This includes the use of data-driven management systems, devices for monitoring animal health and animal production, and automated feeding and waste management systems.
To highlight the trend, the exhibition will expand the business profiles from farm to food, and the showcase will cover all visitor's interests including: animal health, pharmaceutical products, ingredients, farm equipment, feed additives, breeding & hatching, packaging and labeling, and many more. At the next edition, we also plan to include a Meat Pro Pavilion to represent the food processing part and also other agri-technology highlights  to cover the full supply chain from feed to food for the Asia region.
According to USDA's International Long-Term Projections to 2028, the region will become the world's fastest-growing importer of soybean meal—a key ingredient in animal feed—over the next decade and will overtake the EU as the largest soybean meal importer by 2022. As the region's incomes rise, meat consumption is also likely to increase. Every Southeast Asian country has different meat preferences, as reflected by their levels of consumption and production. Southeast Asia's poultry production expanded by 56 percent in the last decade, growing from 5.9 MMT to 9.2 MMT in 2018, and is expected to reach 12.3 MMT by 2028.
The success of the first Philippine Poultry Show & ILDEX Philippines in 2023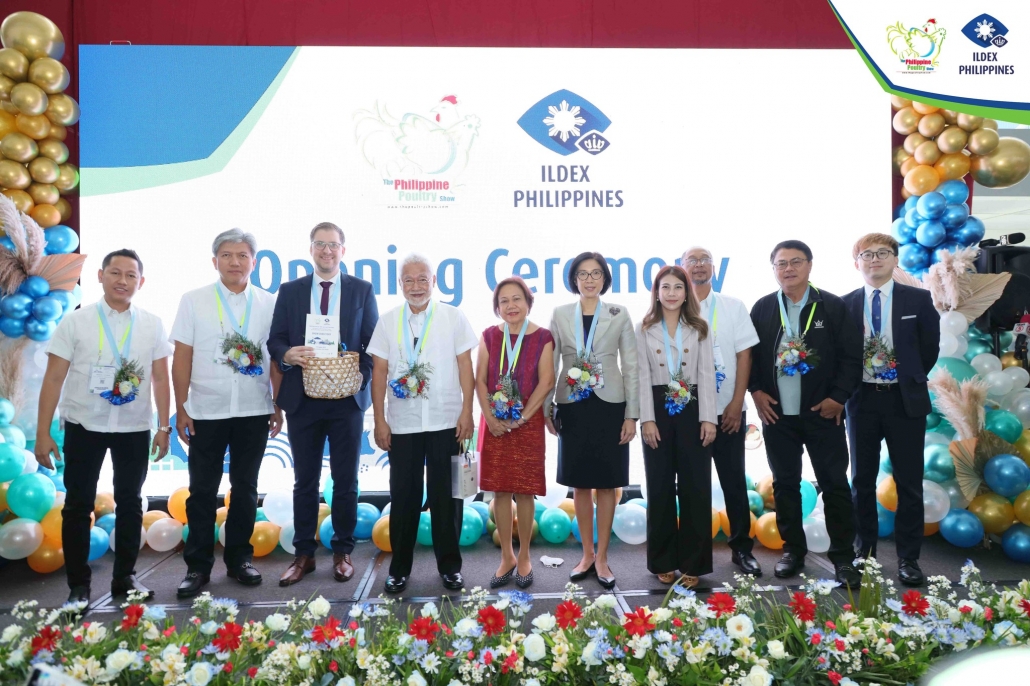 "I'm very excited about this ILDEX Philippines as it is the first time an international organizer has partnered with a local organizer to bring this significant event to our local farmers. This event provides an opportunity for them to learn about new technology and management skills for the further improvement of their businesses. Partnering with ILDEX allows us to expand our events by having more exhibitors, technology, and strategies for our local businesses to experience. Next year, we promise to make this beautiful event even more exciting and beneficial for the industry," stated Mr. Francis Uyehara, Elected President of the Philippine Egg Board Association.
Mr. Igor Palka, Managing Director of VNU Asia Pacific, said, "By organizing this edition of ILDEX in the Philippines, we have been able to expand our network in the Asia Pacific region, connecting with local buyers and producers. Partnering with the United Broiler Raisers Association and the Egg Board Association, we have managed to bring together local expertise and networks with international exhibitors, introducing the newest technologies to the Philippine market."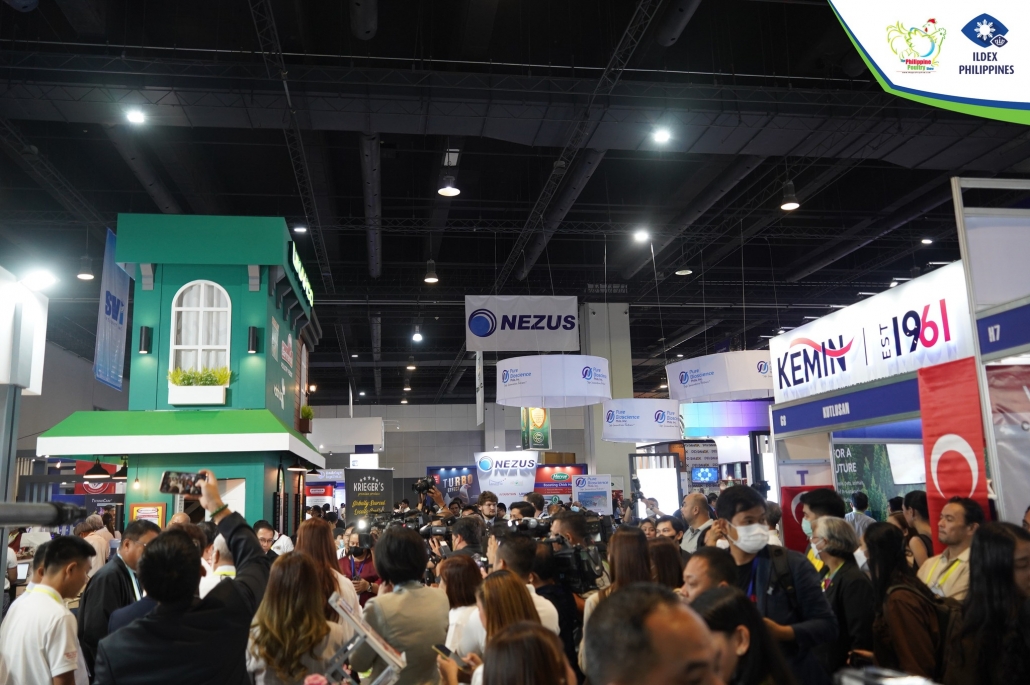 Throughout the three-day exhibition, attendees had access to an array of engaging activities, including seminars, product demonstrations, networking events, and business matchmaking sessions. ILDEX Philippines 2023 proved to be a networking platform, offering opportunities to connect with industry peers, experts, and decision-makers. Our visitors showed interest in discovering new products and services from both local and overseas brands, as well as finding new business partners and distributors. The networking sessions and social events provided a relaxed atmosphere for informal discussions, fostering relationships beyond business transactions. Participants enjoyed mingling, exchanging ideas, and expanding their professional networks. "We are always looking for innovative products to improve our company further. The exhibition helps us to identify new and useful products for our company. We also met many leading companies and had insightful discussions with them. Thank you, ILDEX Philippines, for making this incredible event happen," said Dr. Bodin Suwattana, Senior Vice President, and Dr. Surapat Chandaeng, Assistant Vice President of Bangkok Vet Drug Co., Ltd.
ILDEX Philippines 2023 received overwhelmingly positive feedback from both exhibitors and attendees. Many exhibitors reported significant business leads, collaborations, and partnerships formed during the event. Participants expressed their satisfaction with the exhibition's organization, the quality of exhibits, and the diverse range of industry professionals present. The exhibitor satisfaction rate for the show was 8.48 out of 10.
We would like to express our gratitude to our show partners, the United Broiler Raisers Association, the Egg Board Association, and Deltaman, our local partner, for making this show possible. 
For more information, please visit www.ildex-philippines.com or contact [email protected].
—————- End of the press release —————
ILDEX Exhibitions
ILDEX Indonesia 2023: 20-22 September 2023, Indonesia Convention Exhibition (ICE), Jakarta, Indonesia
ILDEX Vietnam 2024: 29-31 May 2024, Saigon Exhibition and Convention Center (SECC), Ho Chi Minh City, Vietnam
ILDEX Philippines 2024: 28-30 August 2024, SMX Convention Center, Manila