ILDEX Vietnam – The Only National Flagship Show of the VIV Worldwide Portfolio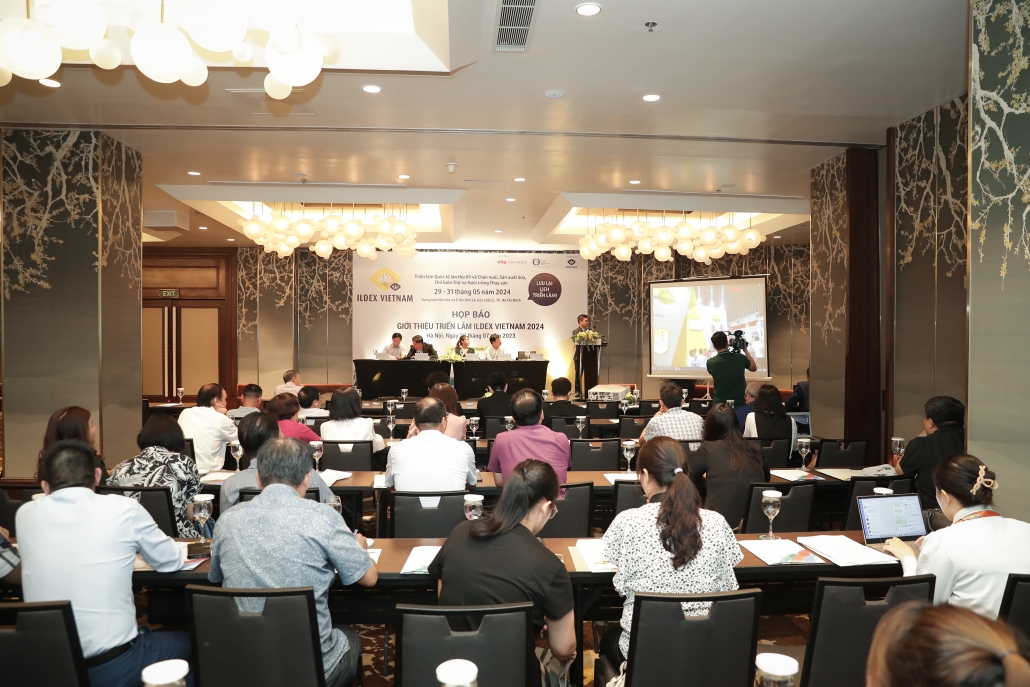 ILDEX Vietnam is the ONLY flagship show in the VIV worldwide calendar, organized by VNU Asia Pacific and our official partner International Technology Exhibitor and Events Company (ITEC). ILDEX Vietnam 2024, the 9th International Livestock, Dairy, Meat, Processing, and Aquaculture Exposition held from May 29-31, 2024, at the Saigon Exhibition and Convention Center (SECC) in Ho Chi Minh City, is the perfect platform to establish brands and increase awareness for companies who would like to enter the Vietnam market and expand their business network.
This edition of the show will be back to its full scale, featuring over 200+ leading companies from around the world and we are expecting more than 10,000+ trade participants. Recognizing the significant growth in the meat processing business in Vietnam and Southeast Asia, the organizers are introducing a new highlight zone called the 'Meat Pro Pavilion' This pavilion will showcase various meat processing and packaging brands, along with product demonstrations and insightful conference programs in 2024.
"Vietnam's thriving livestock economy offers abundant opportunities for overseas investors, who recognize its high growth potential. ILDEX Vietnam serves as a powerful platform for all brands to showcase their products and innovations in the Vietnamese market. With our strong connections with local partners, government, associations, and livestock stakeholders, alongside our new partner ITEC and powered by VIV Worldwide, we are confident that ILDEX Vietnam 2024 will be an exceptional trade fair, further reinforcing our commitment to the Vietnam market." – Ms. Panadda Kongma, Director of Agribusiness and Operations, VNU Asia Pacific.
ILDEX Vietnam 2024 will continue to receive strong support from the Vietnamese Government and related ministries, and many professional organizations and associations, such as the Animal Husbandry Association of Vietnam, the Vietnam Poultry Association and the Vietnam Ruminant Husbandry Association to promote the show and organize conferences and seminars. These will give attendees an excellent insight into the Vietnamese livestock market, such as Carbon control technology in Livestock, Livestock Biosecurity and the Circular economy in Animal Husbandry, and the Vietnam Livestock Industry: Opportunities and Challenges – Importance of ILDEX Vietnam 2024 for Poultry businesses etc.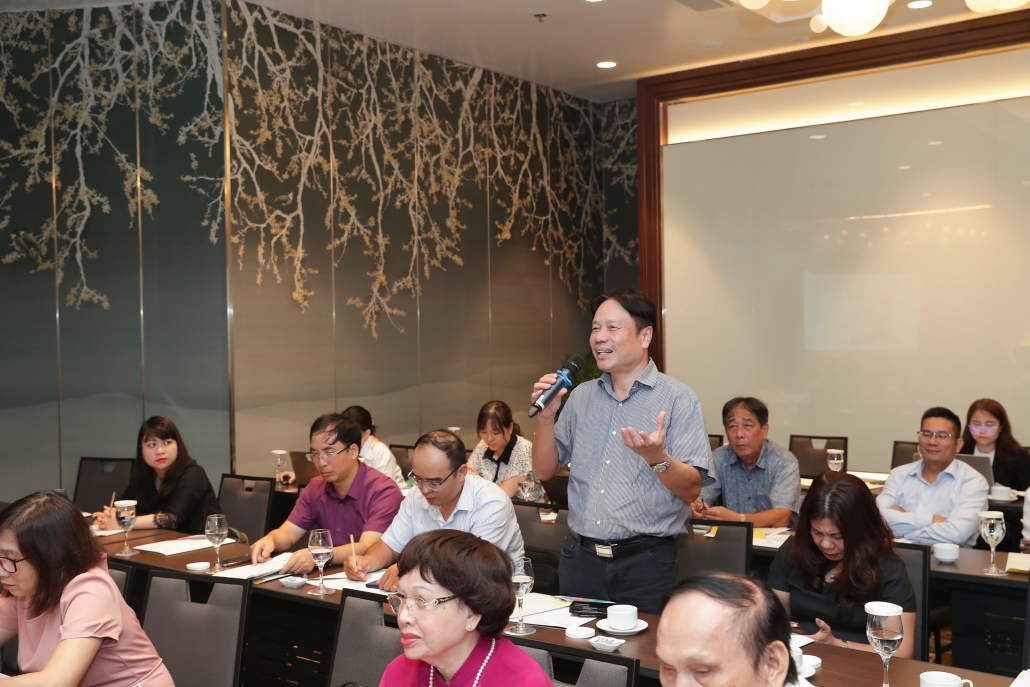 Vietnam – a Dynamic and Rapidly Growing Market for Livestock, Dairy, Meat Processing, and Aquaculture 
Vietnam's livestock industry is dynamic and  growing rapidly, presenting significant opportunities for foreign investors and businesses. Key investment and market demand areas include high-quality imported meat products, nutrition-based food and produce, and technology transfer. The total output of Vietnam's livestock production was worth about US$21 billion in 2022, an increase of 5-6 percent over the same period in 2021.
Due to various aspects that have heavily affected the food, agriculture, and livestock industry, including Covid-19, ASF and Avian Flu etc., demand in the Vietnamese market is predicted to increase significantly in the upcoming years. To name a few, the demand for feed raw materials is expected to increase to 28-30 million tons a year costing $12-13 billion over the next 5 years; Feed production has been growing by 13-15 percent annually, making Vietnam the 10th largest producer in the world and the largest in Southeast Asia. All these are bringing immense business opportunities for international investors and stakeholders.
At present, the livestock business in Vietnam produces and consumes a wide variety of products, including pork, poultry and eggs, beef, and milk. Historically, pork and poultry have been the most popular products in Vietnam due to their affordability and widespread availability. Interestingly, Vietnam is reportedly among the nations with the highest volume of pork production globally, with more than 4.19 billion metric tons produced in 2021.
In recent years, Vietnam has increasingly collaborated in high-tech agriculture with other nations, such as China, Japan, Finland, and the Netherlands. For instance, De Heus Group (the Netherlands) signed a Memorandum of Understanding (MoU) with the Kon Tum provincial government to facilitate surveying, researching, and investing in numerous high-tech agricultural projects in the area. This is in line with significant prospects for foreign businesses to work with local firms to upgrade their farms or to look for new technologies to increase their output. Some of the most potent opportunities are in smart farming, blockchain applications, machinery and software, genetics, and breeding.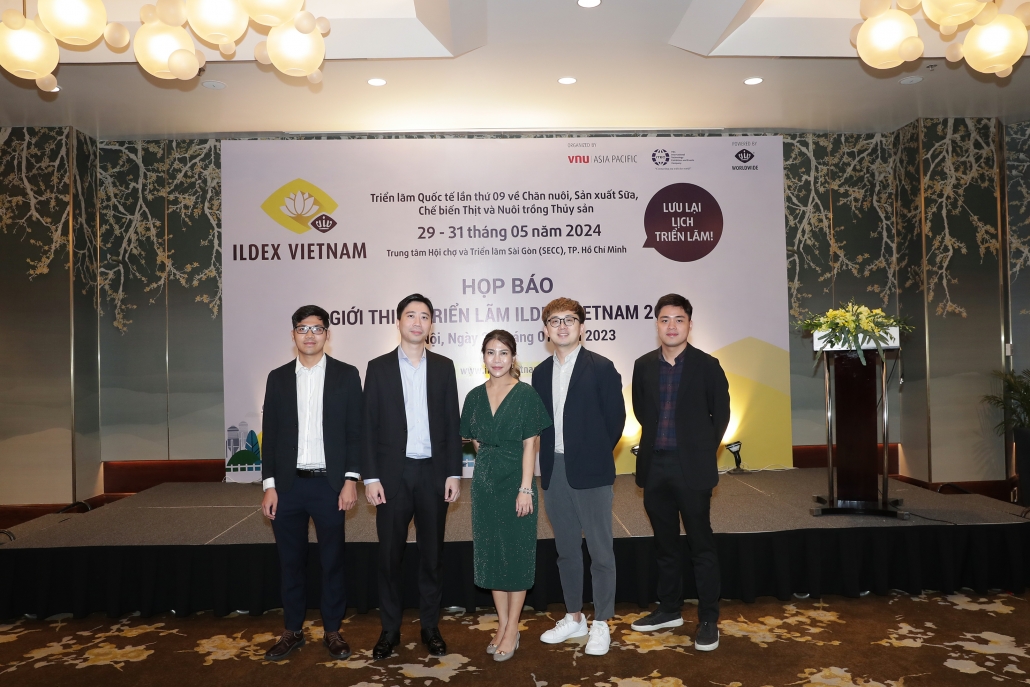 ILDEX Vietnam
ILDEX Vietnam 2024 is scheduled to be held from 29 to 31 May 2024 at Saigon Exhibition and Convention Center (SECC) in Ho Chi Minh City. The exhibition will provide a comprehensive overview of the swine industry in Vietnam, which has seen tremendous growth over the years. With over 200+ exhibiting companies from more than 30+ countries, ILDEX Vietnam is the perfect platform for exhibitors to showcase their latest products and services and for visitors to learn about the industry's latest trends and innovations.
VNU Asia Pacific, Regional Trade Organizer 
VNU Asia Pacific is part of VNU Group, a globally operating exhibition company with offices in Utrecht, Shanghai, and Bangkok and consolidates the international exhibition business of Royal Dutch Jaarbeurs. In Southeast Asia, Jaarbeurs formed a joint venture with TCC Group, a leading corporate conglomerate in the fast-growing region. From its business hub located in Bangkok, VNU Asia Pacific covers all key exhibition markets in South East Asia. VNU Asia Pacific has a constantly expanding portfolio with currently 19 trade shows and event formats, with both online and face-to-face platforms including brands from AgriTech, Animal Husbandry, Animal Companion, Food, Life Sciences, Biotechnology, 5G and IoT. Our strongest portfolio is within Livestock/Animal Husbandry with VIV Asia as the Leading International Livestock Exhibition from Feed to Food in Asia.
International Technology Exhibition and Events Joint Stock Company (ITEC)
ITEC is a professional international exhibitor organizer with over 10 years of experience in organizing   specialized exhibitions in various industries, and also has been acting as the exclusive representative     of Messe München GmbH, Germany in Vietnam since 2009. For the upcoming ILDEX Vietnam 2024, ITEC will be taking the role as exclusive co-organizer in Vietnam and is solely responsible for sales and operations of the show in Vietnam. VNU is excited and confident about the growth of ILDEX Vietnam in the coming years under this new partnership.
———————————————————————————————————————————————–
Press Contact
International Technology Exhibition and Events Joint Stock Company
No. 6, Alley 107 Tran Duy Hung Street, Trung Hoa Ward, Cau Giay District, Hanoi
Tel: (+84) 243 5562292 | Fax: (+84) 243 5562293
Ms. Vinh: (+84) 903 292 854     | [email protected]  
Ms. Hương: (+84) 787 000 355 | [email protected]  
VNU Asia Pacific
88 The PARQ, 4th Fl., West Wing, Ratchadaphisek Rd., Khlong Toei, Khlong Toei, Bangkok 10110 THAILAND
Phone number: +66 2 111 6611 | Email: [email protected] / [email protected]