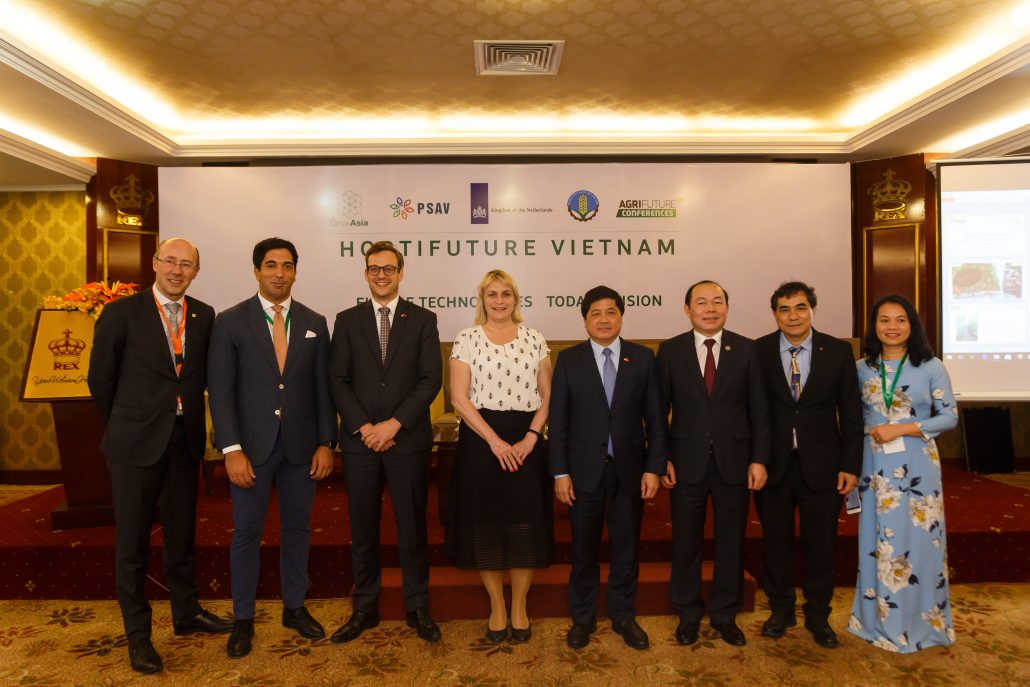 On April 11, Industry leaders gathered in Ho Chi Minh City for "HortiFuture Vietnam," a joint conference organized by GrowAsia, PSAV, VNU Exhibitions Asia Pacific, Ministry of Agriculture, Nature and Food Quality of the Netherlands and the Ministry of Agriculture and Rural Development (MARD) to unite a vision and pathways on the future of the horticulture industry.
The 150 delegates mapped out how to bridge growers and smallholders by new technologies and focus on priorities. The United of many levels within the industry to building a sustainable collective industry becoming competitive as a whole. Championed by the PSAV working group, in cooperation with experts from the Netherlands Horticulture industry and Horti Asia community, ensuring that smallholders benefit from Vietnam's thriving horticulture industry and that Vietnam retains global competitiveness.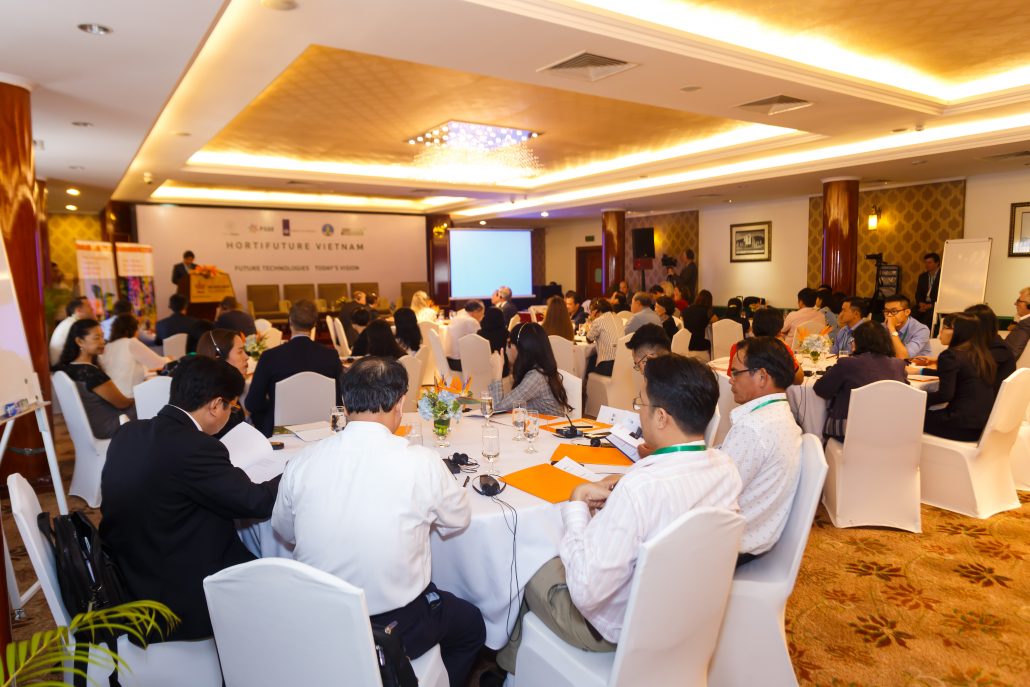 These pathways supported by 150 delegates:
Greater access to finance
Consumer and retailer awareness
National standards for quality and certification
HortiFuture identified the top 3 pathways to accelerate the emergence of high tech, high-value horticulture sector. Championed by PSAV, which is the public-private coordination mechanism under the Ministry of Agriculture.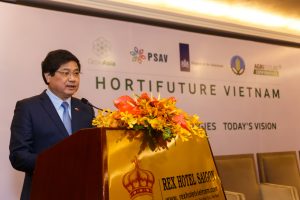 Le Quoc Doanh, Vice Minister for Agriculture and Rural Development, Vietnam shared:
"There is an urgent need for Vietnam's horticulture sector to adapt to climate change. I believe today's topic of "Future Technology, Today's vision," is extremely timely and relevant. I would like to call on the private sector to share technology in order to spur the sector's development."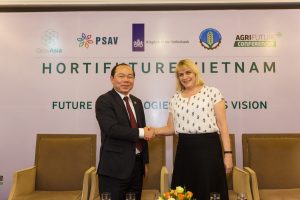 Nguyen Ngoc Bao, President of Vietnam Cooperative Alliance Vietnam shared:
"HortiFuture is a very good opportunity for Vietnamese cooperatives to link to markets and to learn from modern farming practices. It gives the VCA the opportunity to connect on customized innovations for the future"
HortiFuture's distinguished visionaries from the Kingdom of the Netherlands and the Vietnamese government including Marjolijn Sonnema Vice Minister of Agriculture, Nature and Food Quality President of Nguyen Ngoc Bao from the Vietnam Cooperative Alliance, Gabrielle Nuijtens of Topsector Horticulture, Former businesswoman of the year Meiny Prins from CEO/ Founder PRIVA . Inspiring growers like the Pan Group, The Fruit Republic, Unifarm, Phanco, and Satra invest in a sustainable growing industry. HortiFuture is made possible by Signify Lighting, Rijk Zwaan, PRIVA, Bejo Seeds, Richel, Speedy Access and Agri Solutions Asia.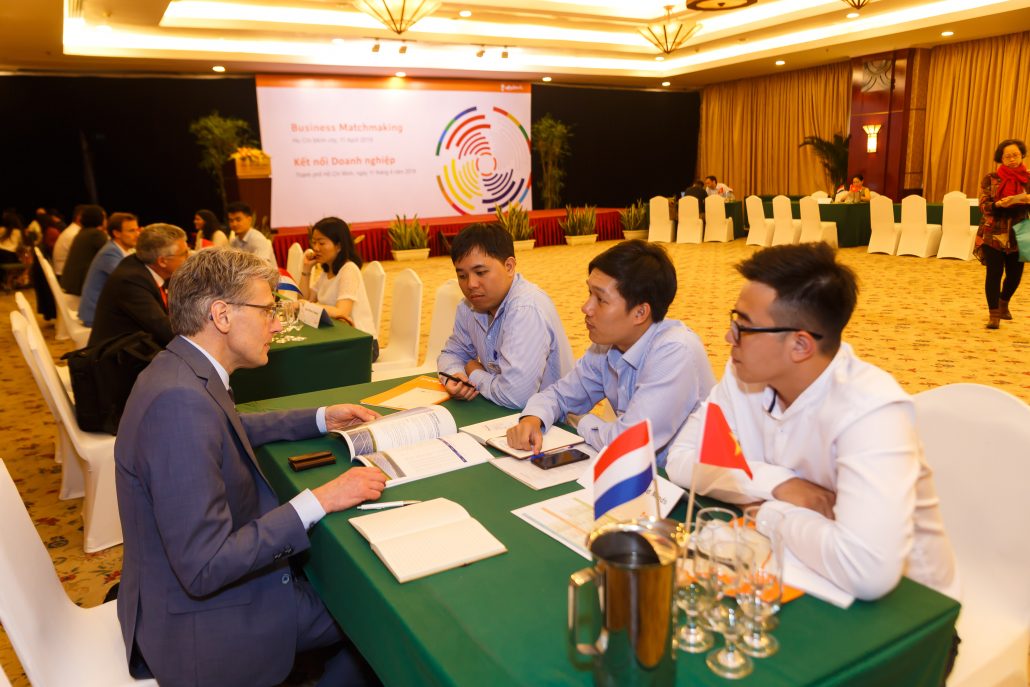 Willem Schoustra, Agricultural counsellor of to Vietnam by the Netherlands Embassy
"I am amazed by the great potential of Vietnam in terms of agriculture, particularly in horticulture. Vietnam's ambition is to become a strong regional and global player. The Netherlands is proud to have supported HortiFuture Vietnam, and looks forward to being a strong partner with high quality and innovative agricultural sector."
Somang Yang, Partnership Manager of GrowAsia
"Grow Asia is proud to have supported this milestone event spur collective action towards a more sustainable and inclusive future for Vietnam's horticulture industry and looks forward to supporting the pathways we identified today."
Manuel Madani, Project Manager Horticulture of VNU Exhibitions Asia Pacific
"The bridge between innovative growers and smallholders is key to grow the industry collectively. One off the core challenges is to connect and inspire one another. If farmers actually learn from the earlier success I believe amazing milestones can be reached earlier than we expect. Having role model growers that lead by example is very powerful. We hope the leaders will continue to lead and scale technologies throughout the industry.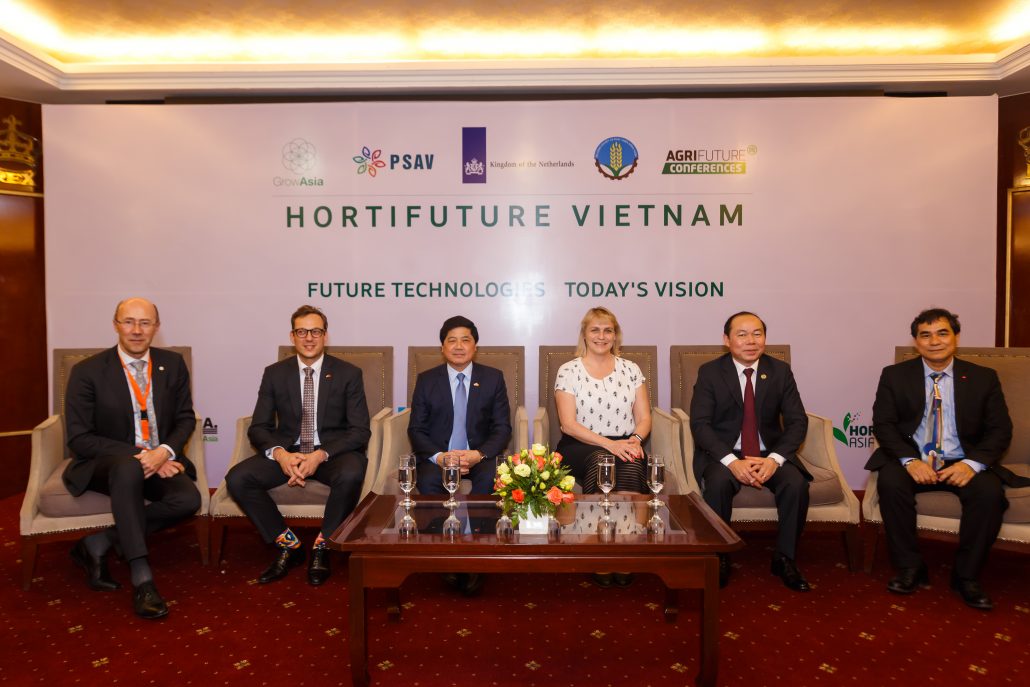 HortiFuture took place on April 11 at the Rex Hotel in Ho Chi Minh City, Vietnam.
For Grow Asia, please contact Somang Yang:  [email protected]
For PSAV, please contact Vu Thu Giang: [email protected]
For VNU, please contact Manuel Madani: [email protected]
https://www.vnuasiapacific.com/wp-content/uploads/2019/04/IMG_6886.jpg
3648
5472
anuttra
https://www.vnuasiapacific.com/wp-content/uploads/2020/02/logo-vnu-01-2.png
anuttra
2019-04-22 10:29:38
2019-08-02 12:36:49
'HortiFuture Vietnam' - Future Technologies, Today's Vision!