ILDEX to open in the Philippines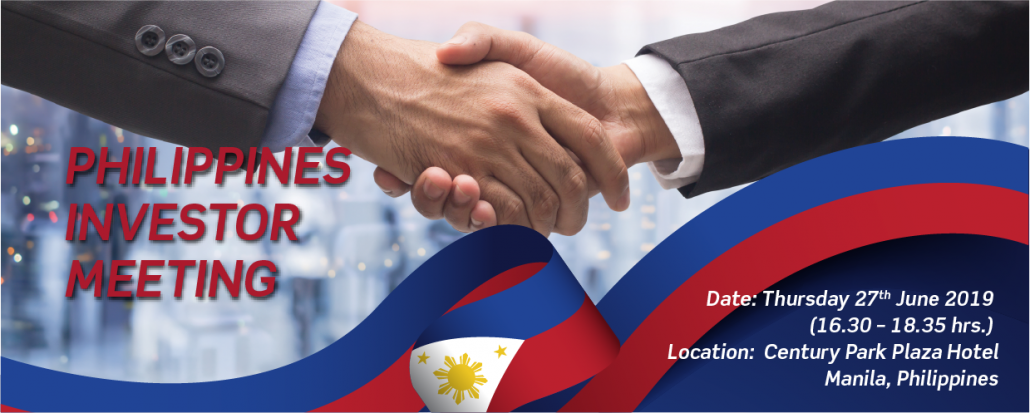 Press Release Bangkok-Manila, 6 June 2019 – VNU Exhibitions Asia Pacific Co., Ltd. ILDEX Exhibitions, the International livestock, dairy, meat processing and aquaculture exposition, premieres in the Philippines at the "ILDEX Forum, Philippines" on Thu. 27th June 2019 at Corregidor Room B, Century Park Hotel, Manila, the Philippines.
In a report by the Philippine Institute for Development Studies (PIDS), the livestock and poultry sectors present "a glimmer of light in local agriculture that is projected to continuously grow in the next decade". The report also noted the consistent growth of the livestock and poultry industry, which has contributed positively to the economy even with less support from the government than other agricultural commodities. There is a clear indication that the Philippine government would like to reform the livestock sector and there is growing domestic demand.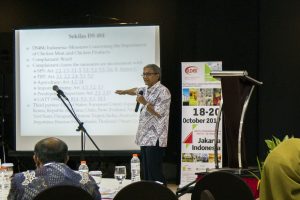 This event aims to be a platform of expertise sharing knowledge on sustainable management in the pig and poultry business.  International speakers from global companies will present their views in three different categories including breeding, feed, and farm management. Chris Jackson, Export Manager at UKTAG Technology for Agriculture and Genetics will present 'Optimum profitability in pig breeding depends on an extended genetic base and artificial insemination' and the Buhler Group will share information on the topic 'Proper feed mill equipment in pig farms can improve feed quality and operational efficiency'. Last but not least, Big Dutchman Philippines will share their strategy to encourage pig farmers to engage in the sustainable management of waste. ILDEX Forum expects to welcome livestock industry leaders as well as investors to also expand their business opportunities.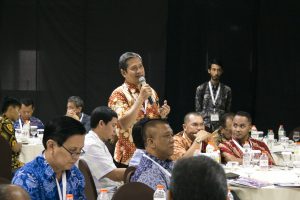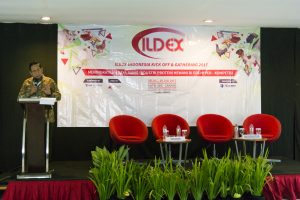 ILDEX Forum, Philippines will be held on Thursday 27th June 2019 at Corregidor Room B, Century Park Hotel, Manila, Philippines from 16.30 to 18.35 hrs. Registration is available at REGISTRATION LINK by 14 June 2019 on a first come, first served basis.
Ms.Panadda Kongma, Head of Compretence at the Center Livestock of VNU Exhibitions Asia Pacific said "This essentially shows the readiness of the Philippine government to support and make a fresh start for the country's livestock industry, which definitely creates great opportunities for the inclusion of technologies in improving the productivity of the livestock industry. Therefore, businesses can enjoy a new beginning in the Philippine livestock industry. The global and regional joint Livestock venture is also a promising means to inspire and earn domestic trust at the early stage".

---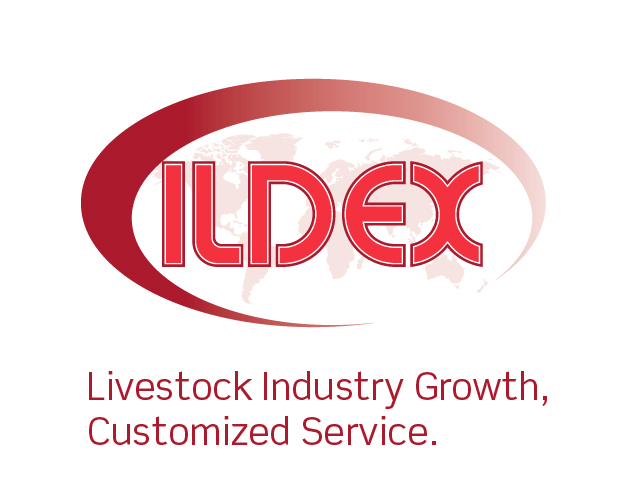 About ILDEX Exhibitions
ILDEX Indonesia 2019: 18-20 September 2019 at ICE, Jakarta, Indonesia. 
ILDEX Vietnam 2020: 18-20 March 2020 at SECC, Ho Chi Minh City, Vietnam.
For more information and to find the best location to be a part of us, please visit www.ILDEX.com
Communication team: Saengtip (Rainy), [email protected], +662 6700900 Ext.122
Sasiwimon (TonToey), [email protected], +662 6700900 Ext.216
---
About VNU Exhibitions Asia Pacific Co., Ltd.
VNU Exhibitions Europe from the Netherlands and TCC Exhibition and Convention Center from Thailand, have entered into a joint venture and founded VNU Exhibitions Asia Pacific Co., Ltd. (VNUEAP), based in Bangkok, Thailand.  VNUEAP now focuses on the development of business-to-business exhibitions in the South East Asian region, in particular in livestock, agriculture and science laboratory technology.
Livestock Profile: The company has been running livestock shows, especially in animal protein production, for more than 30 years,. The largest trade show is 'VIV Asia' – the No.1 international trade show 'From Feed to Food for Asia' in collaboration with VNU Exhibitions Europe.  In 2020, we will establish a new show called 'VIV health & nutrition Asia' in Bangkok, where we will focus on feed & pharmaceutical ingredients, genetics and hi-tech farm solutions.   
Apart from the animal protein production show in Bangkok, VNUE AP has also developed ILDEX Exhibitions in Vietnam and Indonesia.  ILDEX's objective is to serve the local markets. We bring in international expertise to complement the local experts especially in fast-growing countries like Vietnam, Indonesia and soon the Philippines.
At the international conference, we, together with Positive Action Publications from the UK, co-organized Pig Poultry& Dairy Focus Asia (PPDFA). The conference is Asia's leading technical conference that takes place in Bangkok every 2 years.
Livestock trade shows calendar:
ILDEX Indonesia 2019: 18-20 September 2019 at ICE, Jakarta (www.ildex-indonesia.com)
PP&DFA 2020: 13-15 January 2020 at AVANI Riverside Hotel, Bangkok, Thailand (http://www.positiveaction.info/ppdfa2020)
VIV health & nutrition 2020: 15-16 January 2020 at BITEC, Thailand (http://vivhealthandnutrition.nl/)
ILDEX Vietnam 2020: 18-20 March 2020 at SECC, Ho Chi Minh City, Vietnam (www.ildex-vietnam.com)
VIV Asia 2021, 10-12 March 2021 at Bangkok, Thailand (www.vivasia.nl)
https://www.vnuasiapacific.com/wp-content/uploads/2019/06/edm-philippine-01.png
497
1239
anuttra
https://www.vnuasiapacific.com/wp-content/uploads/2020/02/logo-vnu-01-2.png
anuttra
2019-06-10 11:27:30
2019-08-02 12:36:46
ILDEX to open in the Philippines