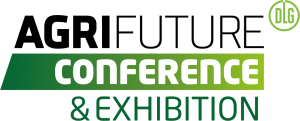 Siam Kubota Ready to Showcase Agricultural Technology and Innovation for the Future at Agrifuture Conference & Exhibition, 2-3 December 2019 in Bangkok
Pathum Thani, 7 October 2019
VNU Exhibitions Asia Pacific has announced its partnership with Siam Kubota to organize Agrifuture Conference & Exhibition from 2-3 December 2019 at True Digital Park in Bangkok. Hosted for the first time in Bangkok, the event will prepare the agriculture sector for the digital era by showcasing the latest technology and innovation. Agrifuture Conference & Exhibition aims to attract a new generation of farmers, buyers and entrepreneurs to stimulate industry growth, enabling local farmers to leverage technology to improve efficiency in their everyday operations.

Mr. Hiroto Kimura, President of Siam Kubota Corporation, gave an exclusive interview to the press about the Agrifuture Conference & Exhibition on 3 October 2019 at the company's head office. He said "KUBOTA is a leading agricultural machinery manufacturer from Japan with more than four decades of presence in Thailand. We realize the importance of continuously expanding agriculture, which is the main occupation in Thailand as well as other Asian countries. Siam Kubota is committed to being a 'Global Major Brand' in line with the policy of Kubota Corporation in Japan. The company's vision is to develop product quality, after sales service and innovation for both agriculture and industrial sectors. Siam Kubota aims to create products and innovation to keep up with agricultural trends for the aging society in which new generations have started to enter agriculture. They need tools to help them reduce costs and increase production, while at the same time generating stable and sustainable income."
"By becoming the Innovation Partner of Agrifuture Conference & Exhibition, Siam Kubota will have a great opportunity to showcase its potential in agricultural innovation to an international audience. We wish to present and share knowledge about digital agriculture as well as new technologies that we develop for the region at this year's Agrifuture Conference & Exhibition," Mr. Hiroto added.
On the first day of the event, Siam Kubota will display its new technologies and latest models of farm machinery such as Soil Sensor, Weather Station, Farm IoT Dashboard, KUBOTA Agri Solutions (KAS) Application, Fruit Selector, Dryer & Milling, Seeding Machine, Vegetable Planter and Greenhouse Technology. The first day will focus on sharing useful information with the participants.
On the second day, there will be a field visit to "KUBOTA Farm," an experienced modern farm occupying an area of more than 220 rai. Powered by KUBOTA Agri Solutions (KAS), KUBOTA Farm utilizes comprehensive agricultural innovation to enhance agricultural accuracy and efficiency for worthwhile results in every square meter, in addition to improving sustainable revenue management. KUBOTA Farm is divided into four zones: The first zone, KUBOTA Agri Solutions, introduces the background and concepts of comprehensive agriculture developed by Siam Kubota and offers consultancy to farmers. The second zone exhibits the Best Practice Farm Management to demonstrate rice precision farming under the concept of cost reduction and increased productivity, applying Crop Calendar techniques in farm management. The third zone is High Revenue Farming, to demonstrate the method of farm management in middle scale (10-15 rai) to get high revenue return by applying cultivate planning, land management with new theories of farming and machinery solutions. The last zone is Field Crops, to demonstrate modern farming including Cassava, Sugarcane, and Maize with the precision farming concept of total process machinery usage.
Another highlight of Agrifuture Conference & Exhibition will be the seminar sessions focusing on many pertinent topics, including an important presentation by Siam Kubota on the development of agriculture in ASEAN with agricultural innovation and advanced technology. Leading agricultural companies already registered to participate in the event include Lam Son Sugar Group (Lasuco), Vietnam's major sugar miller and exporter; Great Giant Foods, Indonesia's largest pineapple producer; and Jagro Fresh, Sri Lanka's first strawberry producer with the GlobalGAP standard.

Ms. Wanwisa Wongkasit, Project Manager of Agrifuture Conference & Exhibition, VNU Exhibitions Asia Pacific, spoke about the significance of the event at the exclusive interview, saying "we must demonstrate the potential of Thailand as a leader in agriculture at a large-scale forum exchanging agricultural knowledge, Agrifuture Conference & Exhibition provides this vital platform. We have received support from the German Federal Ministry of Food and Agriculture; the Ministry of Agriculture and Rural Development, Israel; and the Association for Vertical Farming, Germany – together we have invited experts from the world agricultural sector to be guest speakers at the event which will focus on the use of smart farming for field crops, horticulture and vertical farming to encourage sustainable agriculture. The forum demonstrates how farmers can decrease production costs, while increasing revenue and crop yield to produce high quality food that meets the required standards for consumer health and safety."
Agrifuture Conference & Exhibition will feature more than 40 international speakers and experts such as Dr. Wolfgang Pfeiffer, Research & Development Director – Asia Harvest Plus; Dr. Michal Levy, Senior Deputy Director-General of Agricultural Innovation, Ministry of Agriculture and Rural Development, Israel; Dr. Ron Porat, Head of Department of Postharvest Science of Fresh Produce, ARO, the Volcani Center, Israel; Mr. Djaja Wisman, Director – Sustainable Agriculture Development & Procurement, PT Nestlé Indonesia; Asst. Prof. Dr. Siriwat Sakhonwasee, Faculty of Agricultural Production, Maejo University; and Dr. Dares Kittiyopas, President of the Thai Society of Agricultural Engineering and Deputy Director-General of the Department of Agriculture Extension.
Delegate Ticket
Regular Rate 480 USD
Group of 4 Delegates 1,120 USD (280 USD per delegate)
Ticket includes: One-night accommodation at Avani Sukhumvit Bangkok Hotel*, access to all conference and networking sessions on December 2, 2019 including , breakfast-lunch-coffee breaks throughout the day, and transportation to visit Kubota Farm at Ban Bueng District, Chon Buri Province on December 3, 2019.
*Note: If no accommodation is needed, please use this promo code: "DISACCOMM" when buying the ticket online.
Register for the event at www.online-register.org/agrifuture/register/
————————————————————————————————
Media Contact:
Mrs. Saengtip (Rainy) | E-mail: [email protected] | Tel. +66 2 670 0900 ext. 122